Posted by Ellis on Tuesday, October 18th, 2011
I did leave this a.m. with every intention of going on a whale watching tour – I had already ordered my ticket Monday and the guy didn't say anything about parking.  When it became obvious that I was never going to find a parking spot that didn't say "2 hour limit" on it since the tour lasts 4 hours, I gave up and called them and asked if I could reschedule.  No problem, she said, and rescheduled it for tomorrow, then when I told her what happened, she said, "Oh, no, they don't enforce any parking laws this time of year."  Oh, well, that would have been good to know earlier, but it's not like I'm on any sort of schedule that can't be adjusted.  I did drive around Bar Harbor and Mount Desert Island, then went to a grocery store to get some Bar Harbor Blueberry Ale or Beer to bring home but couldn't find any of their Blueberry Soda and Root Beer – I did find the brewery, though, and will stop by there after the whale watching tour tomorrow.  I stopped by a going out of business gift shop and then came home.  I decided to try lobster tonight for supper so Lucy and I walked down to Perry's Lobster Shack which is a short distance down the road.  On the way there, I saw the cottage next door's security system which leaves a little bit to be desired but maybe they really don't have any crime up here: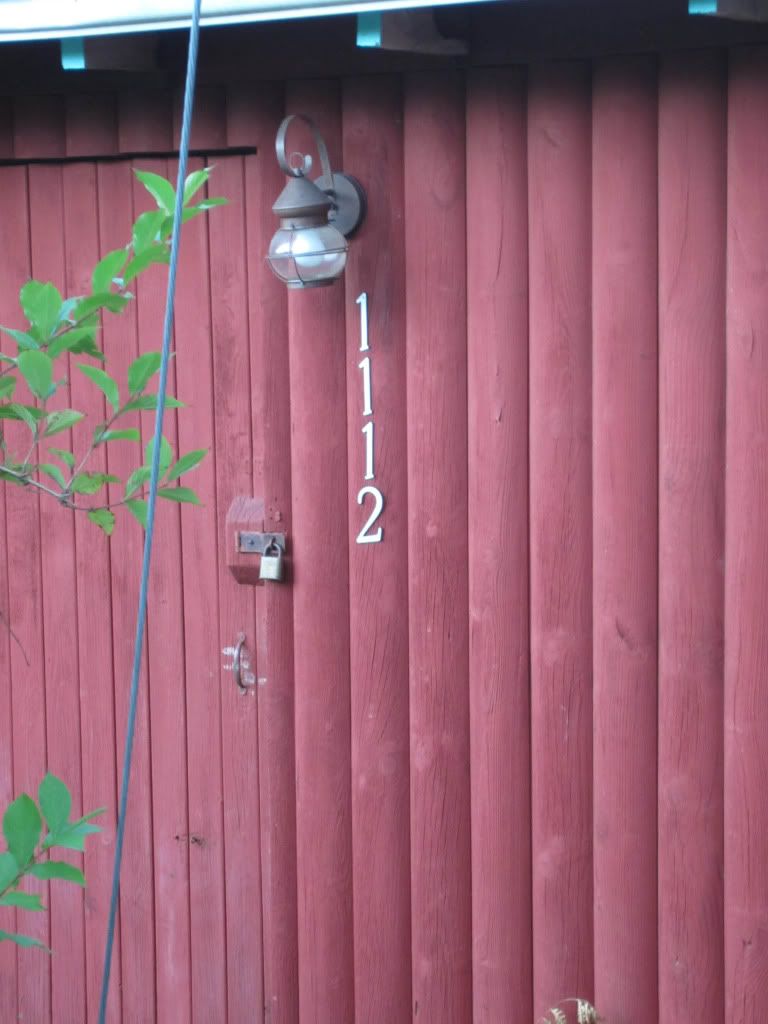 Here's another cottage down the road – it is tiny:
Here's the lobster shack:
And the menu: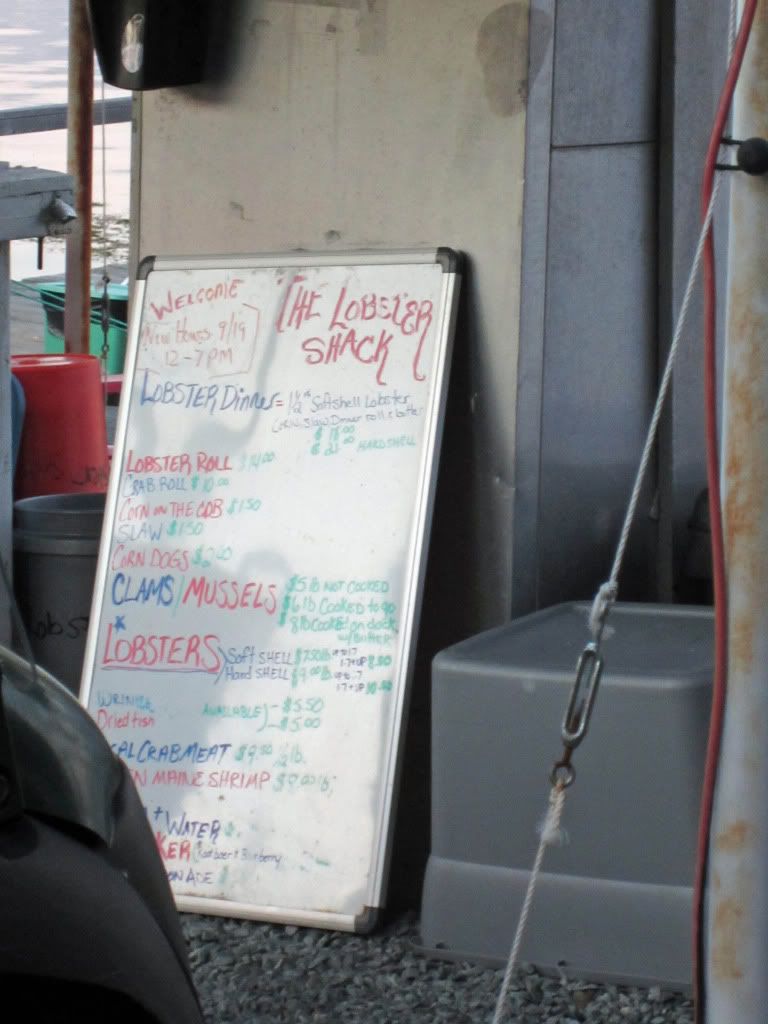 And the lobster-heavy cart: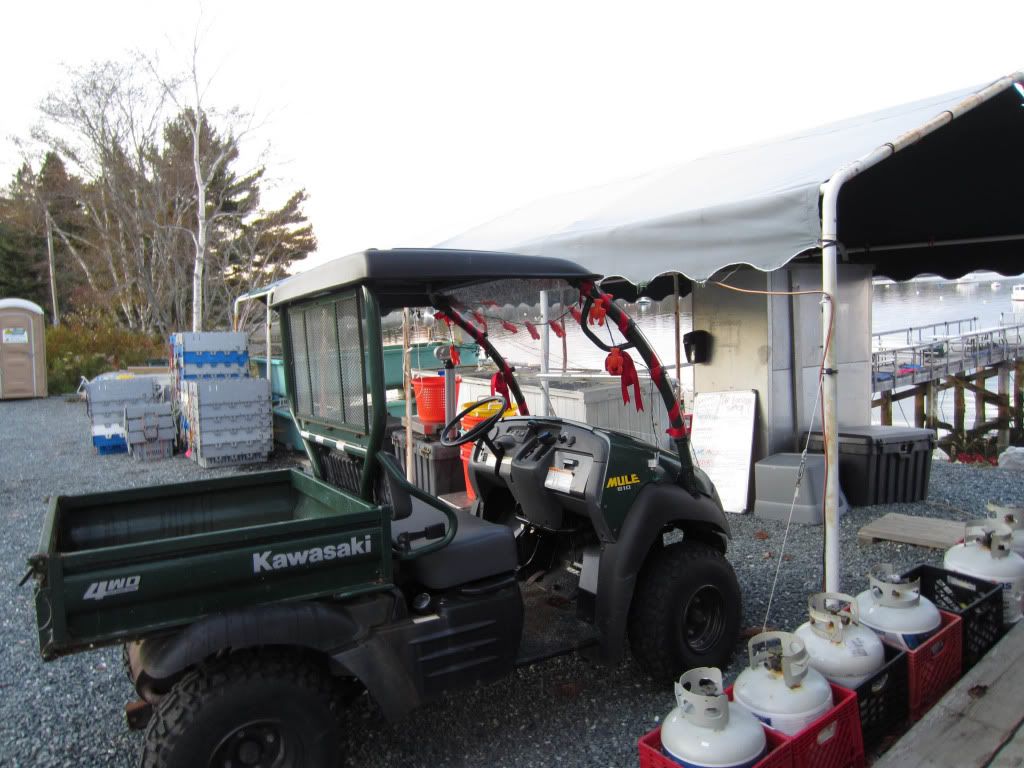 And dinner – there was also cole slaw and a roll but I didn't get a picture of them: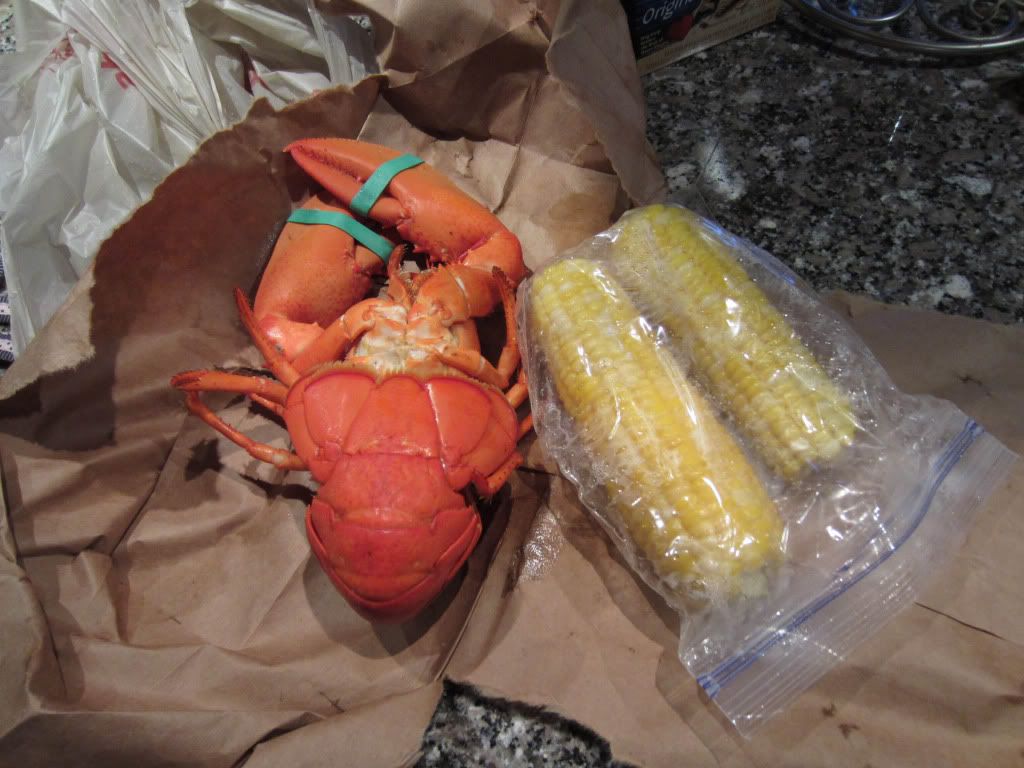 I have never had lobster before – I'm not counting the lobster tails I cooked that were awful – but they need to come with instructions!  They are nothing like blue crab!
Filed in Vacation | Comments Off