Posted by Ellis on Tuesday, March 27th, 2012
He's now 12. And his voice is changing. I'm going to call him Peter Brady.
Before his party, we went to the new animal shelter to drop off some dog and cat food and look around at the new facilities. Luckily we got out of there without adopting anyone!
We saw Abbey's memorial brick: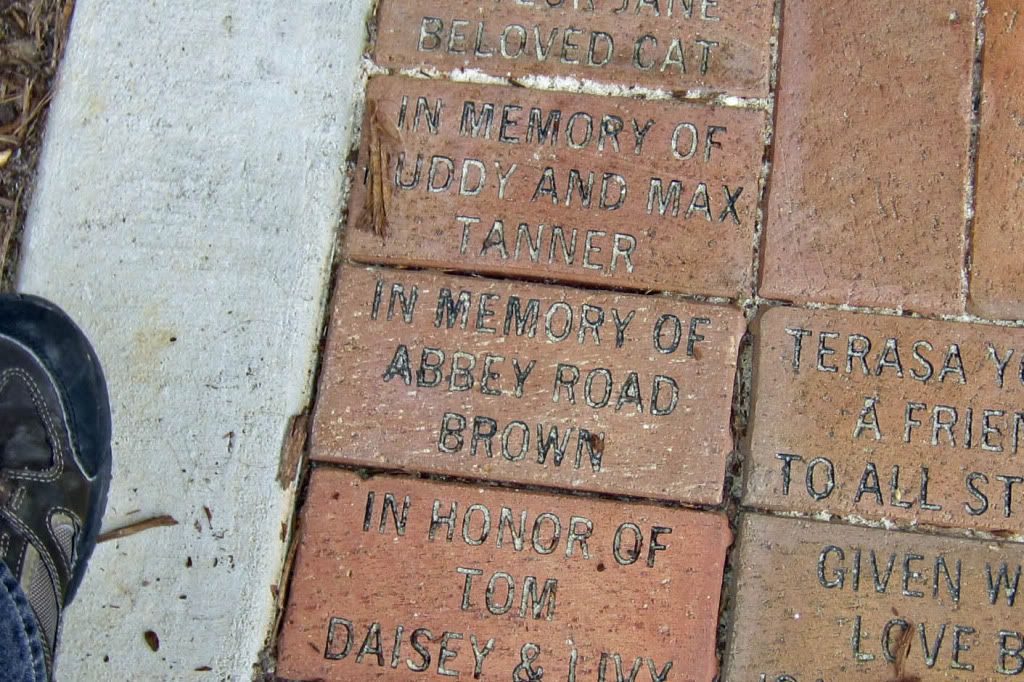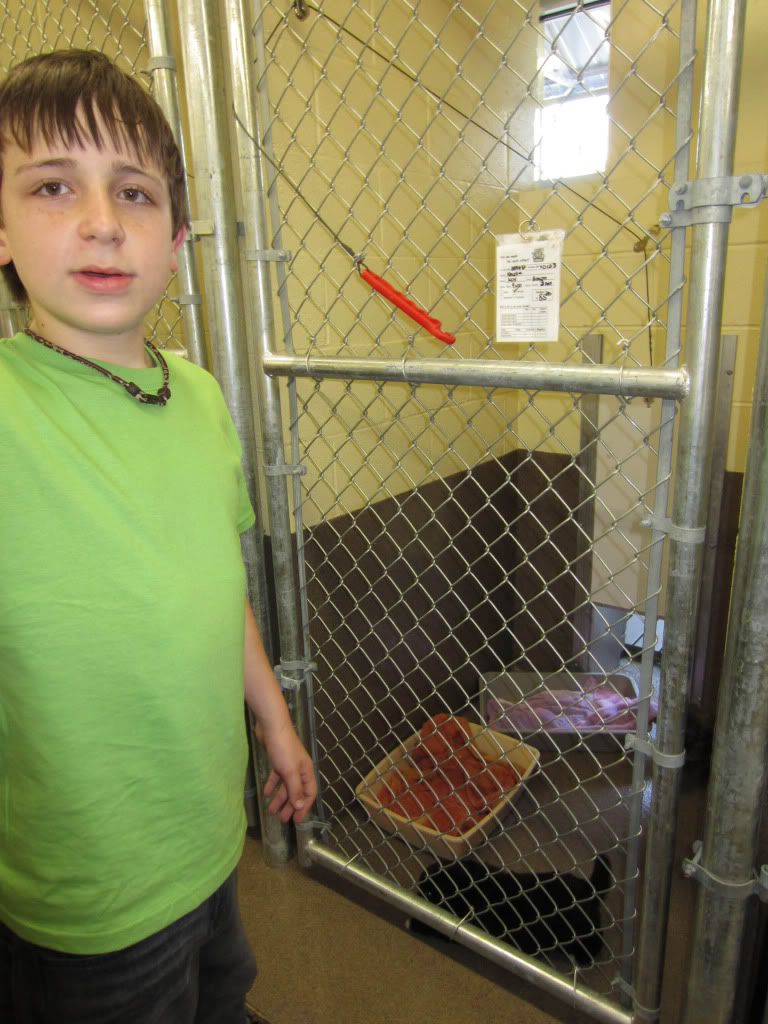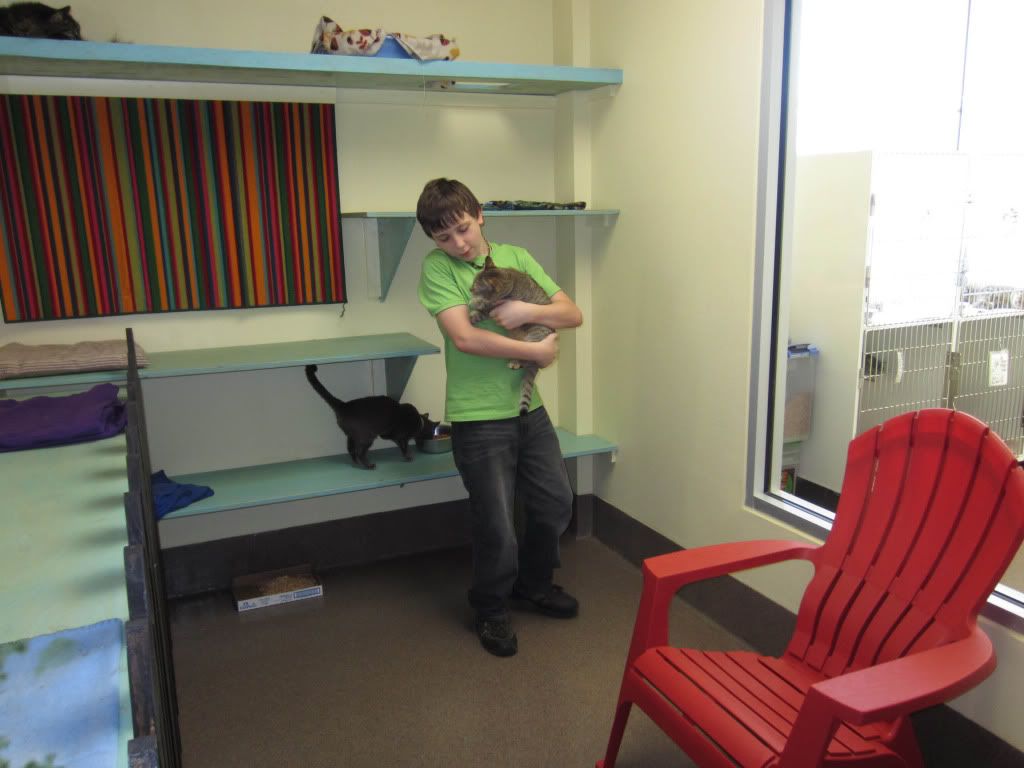 And here is super-cute Lucy – she likes to peek out of the doggie door just to see what's going on outside. Sometimes she goes out, sometimes she doesn't.
Filed in Kids, Miscellaneous Crap | Comments Off