Posted by Ellis on Thursday, June 7th, 2012
I really have -  but I keep getting spammed like you would NOT BELIEVE so I keep taking down posts trying to stave them off!  It's not working and I cannot get this spam filter to work – who am I kidding, I can't even update my version of WordPress much less install a spam filter! Anyway!
We have some birds that ate all of our strawberries, but have some strawberries that have just started coming in – we're not sure why but there are a few out there.
We actually got a decent amount of stringbeans the other day and Mom was going to cook them for the nephew and me, then she burned them all up. So much for our stringbean crop!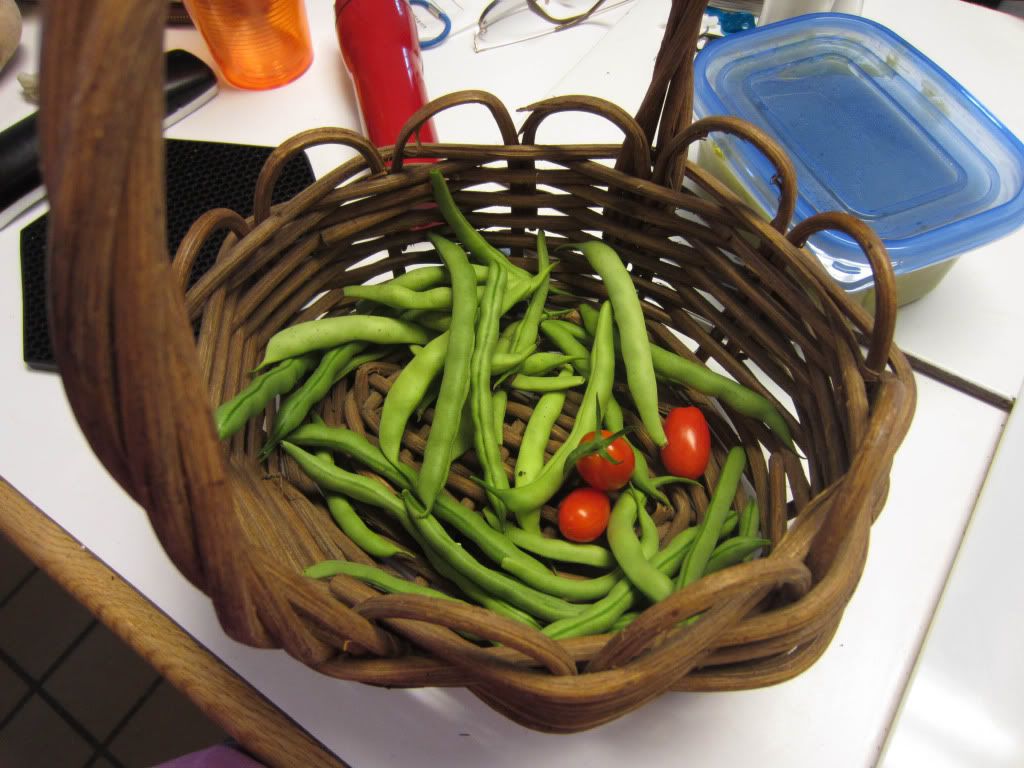 The tomatoes are looking great this year!
I must have neglected to get pictures of all of them – we should have some big ones ready to pick in a week!
And the nephew and I picked blueberries the other day: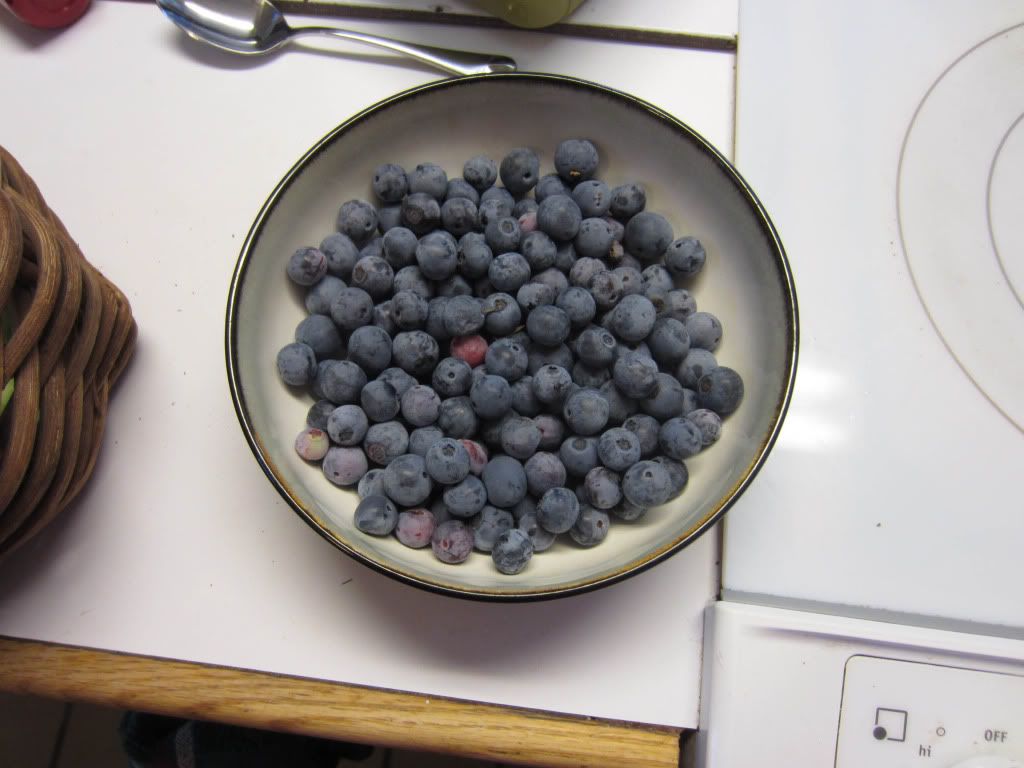 And for the first time, we actually had enough blueberries in our own backyard to make something! Blueberry-lime pound cake anyone?
Filed in Cooking, Defensive Gardening | Comments Off