Posted by Ellis on Monday, April 2nd, 2012
With a lot of help from the nephew and s-nephew, the garden is planted. This includes a new raised bed this year, purchased from Sam's, and the one I built a few years ago, and the satellites. We have one more Sam's raised bed that I didn't put up – I may put that one up down at my new house or may wait until we cut another tree down here so we have enough sunlight – I haven't decided yet.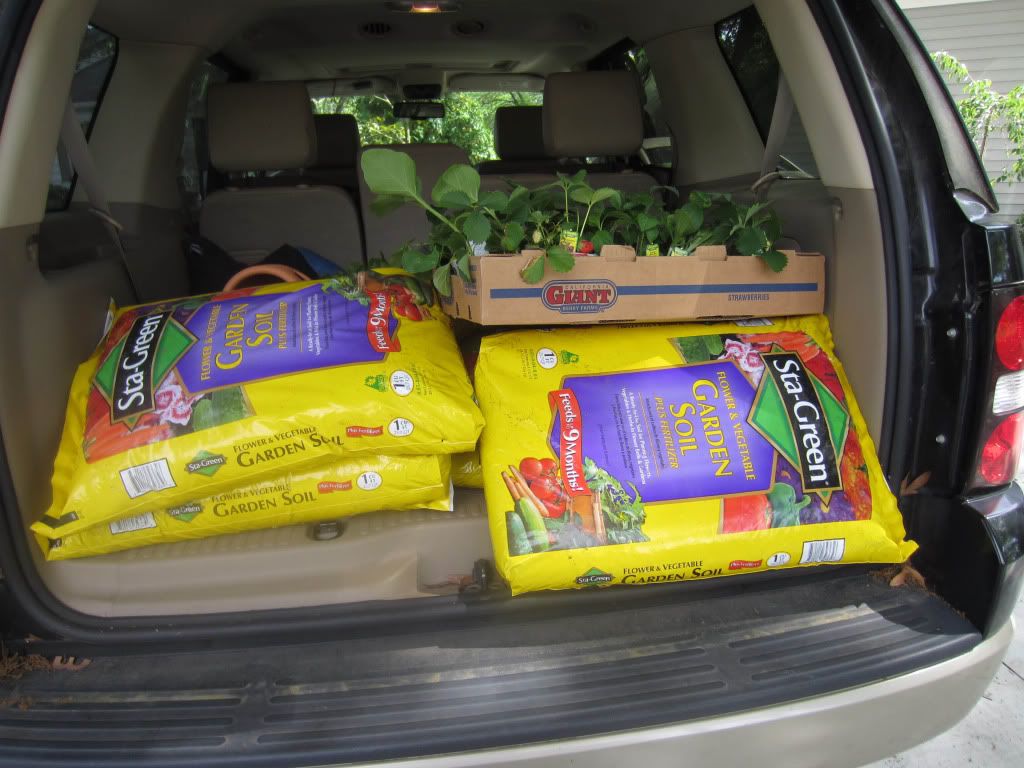 We already have strawberries and blueberries on our existing plants and bushes which is very exciting! So here are the pictures of the fruits and vegetables:
Blueberries: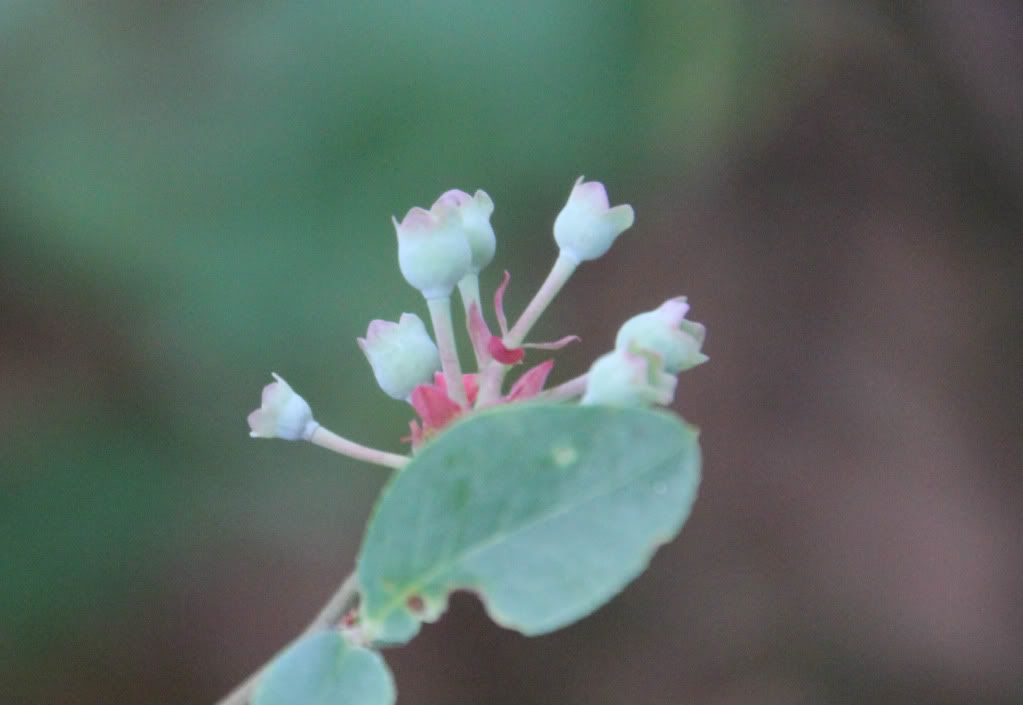 Strawberries:
New stuff – starting with the lettuce: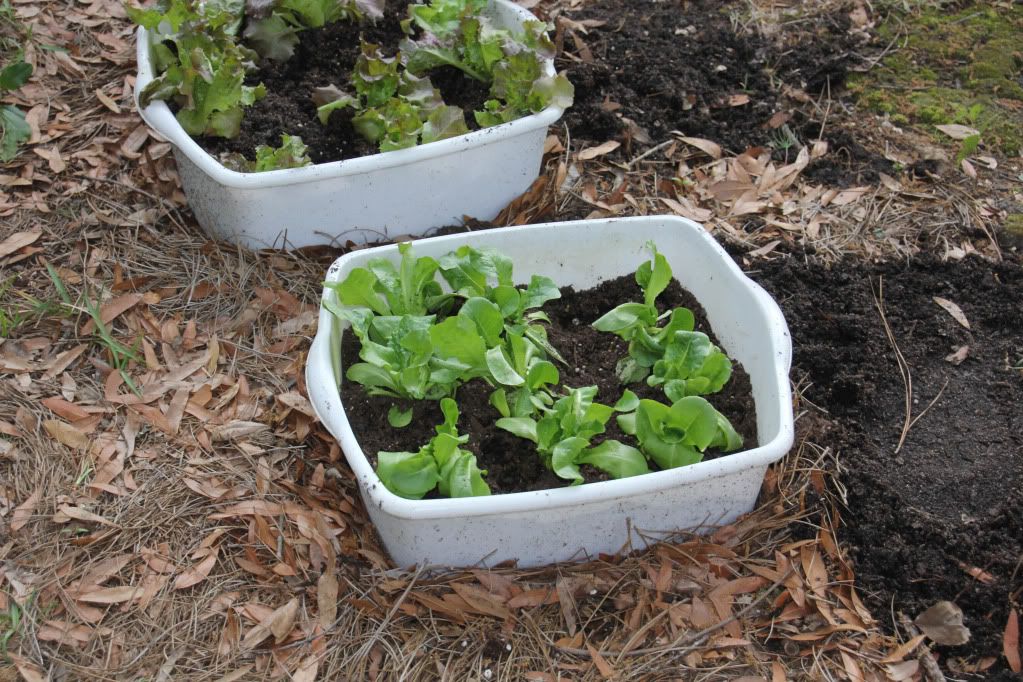 And the "big picture":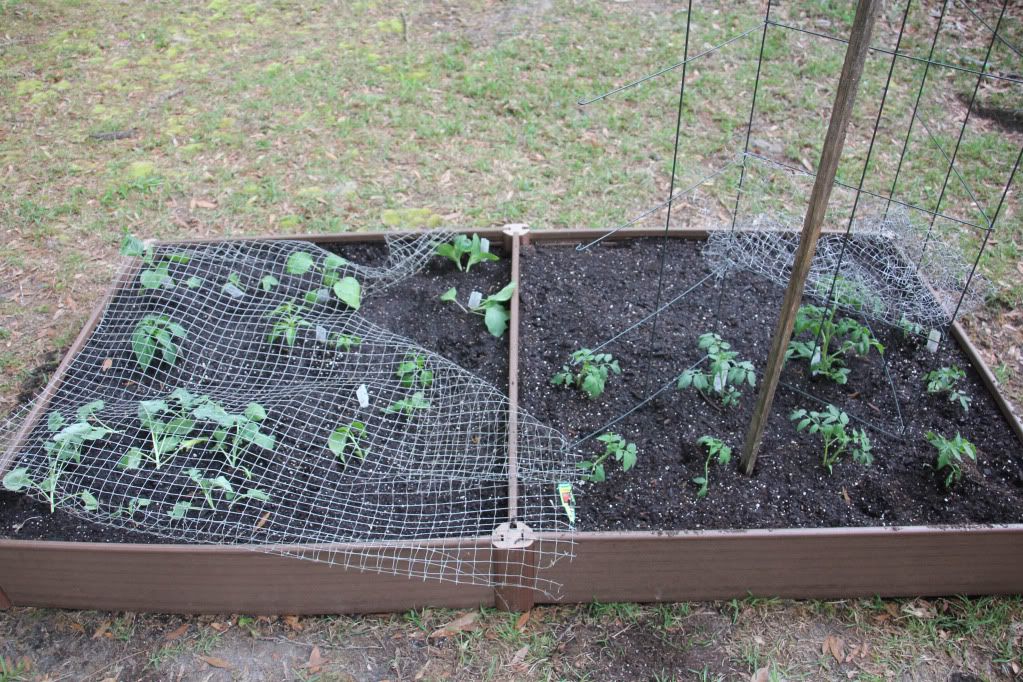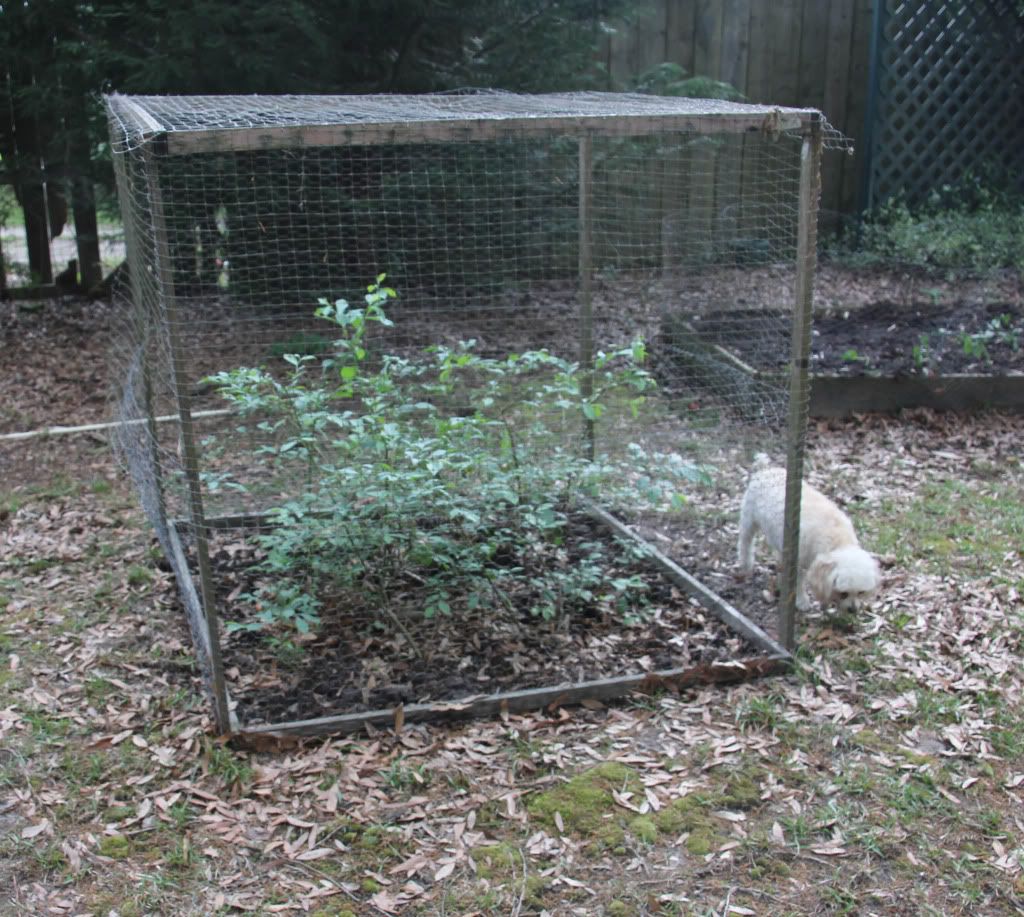 Then after all the work was done, I may have suggested that using the water balloons I bought to blow up and use to make Easter decorations with string – well, too long to explain but I will post a picture of a finished product in a minute – but I may have suggested using those water balloons, filling them up with water, and pelting Jean and Kayleigh in the golf cart when they came to pick up the nephew & snephew – contrary to the niece's accusations, I didn't MAKE them do it – I just put the suggestion in their heads, then served as lookout!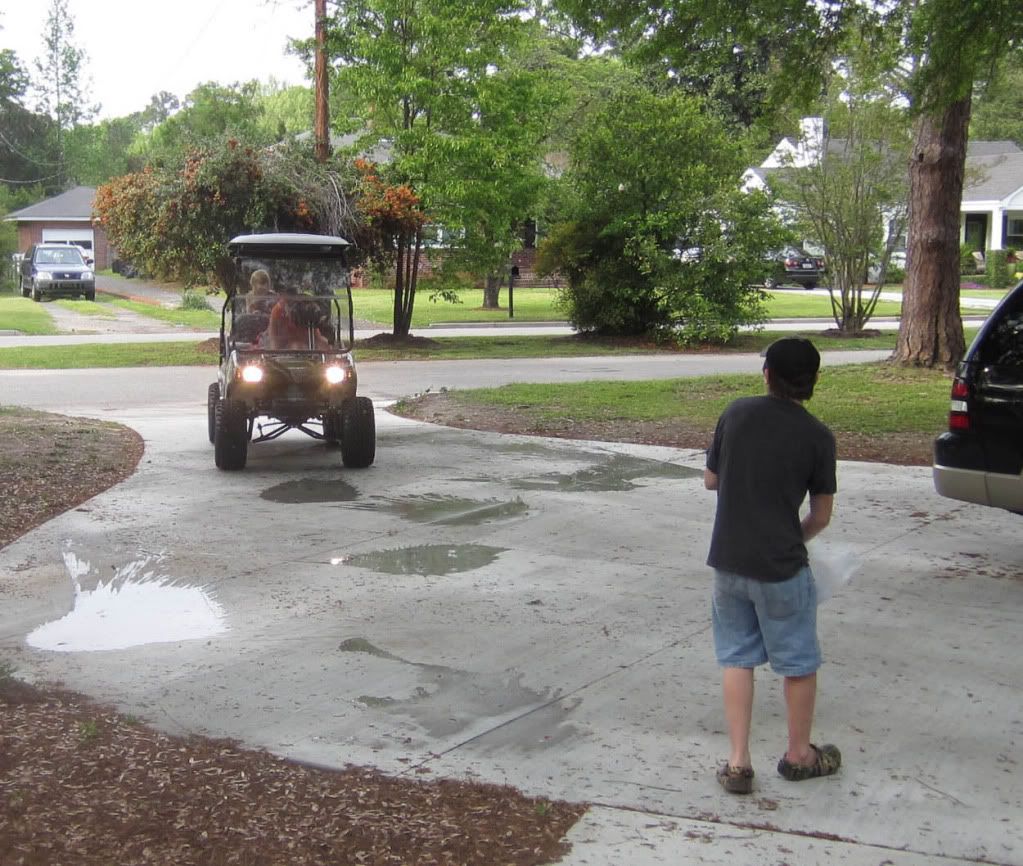 Niece gets revenge with the garden hose!!!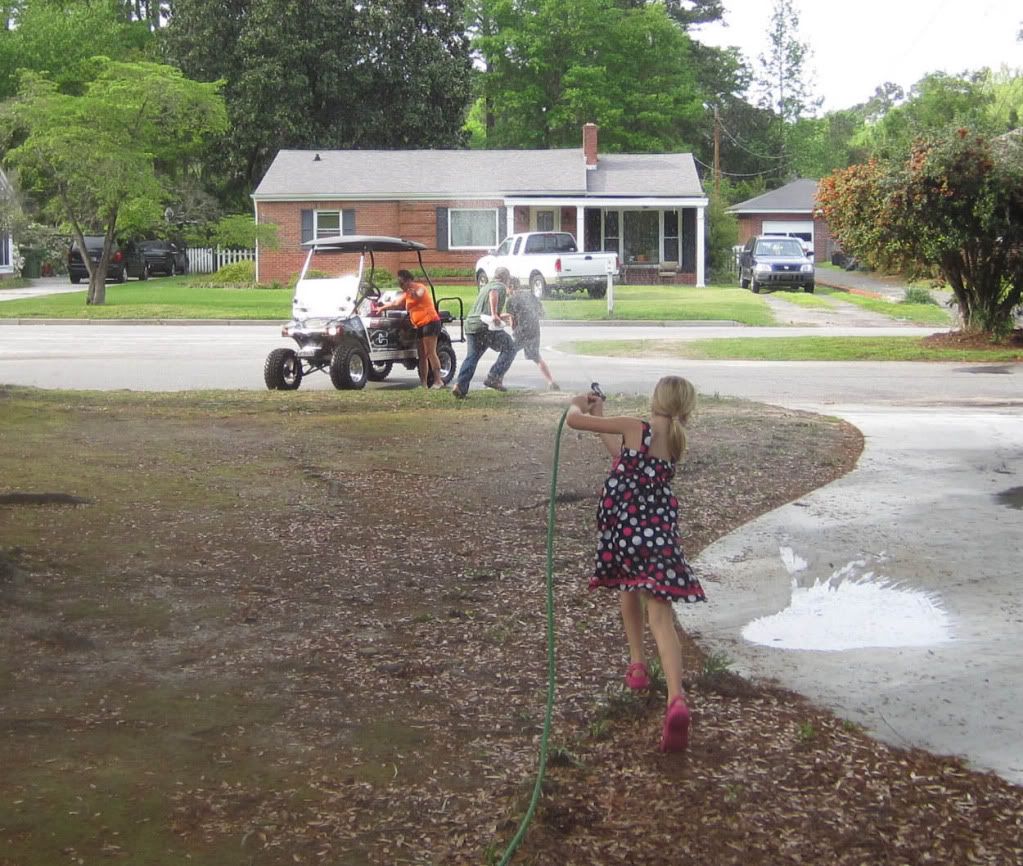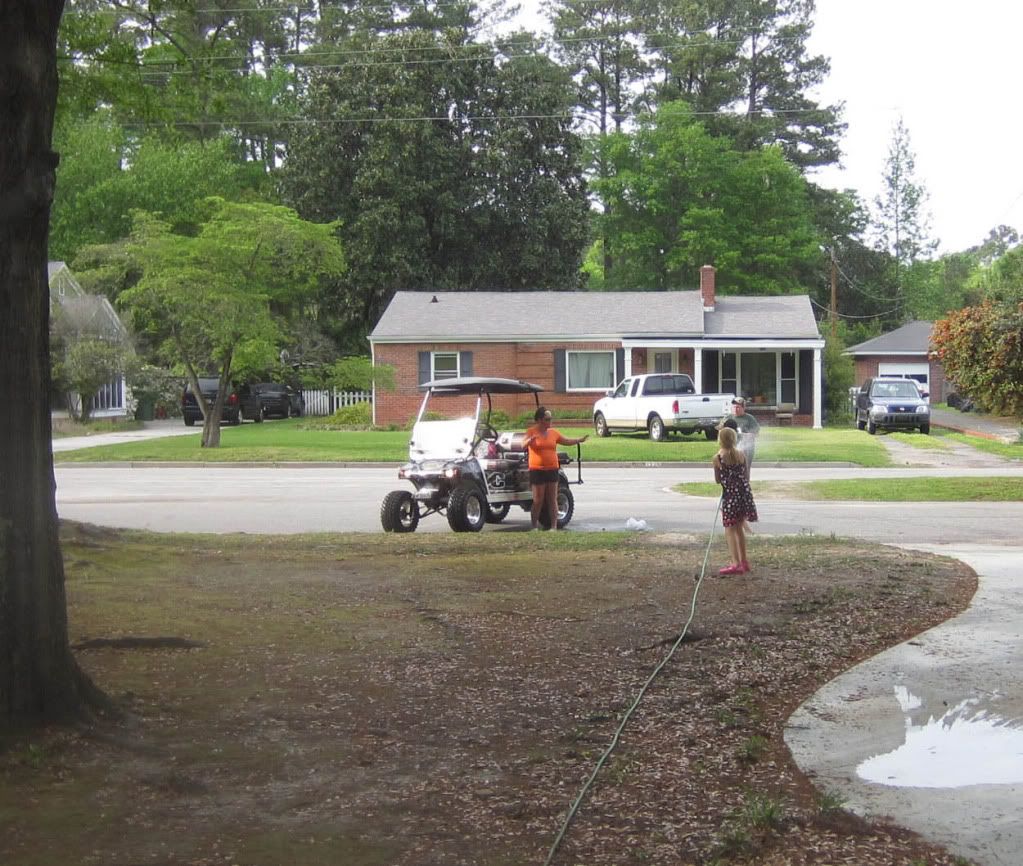 I take it back – I'll post pictures of the Easter craft project later.
Filed in Defensive Gardening, Kids | Comments Off