Posted by Ellis on Friday, October 21st, 2011
Wednesday I went on the whale watching tour – we saw a bunch of pilot whales but that is the only kind we saw.  The next time I run away from home to Maine, I will come in September. Maybe. Maybe I'll just watch the Discovery channel with Matthew to see whales.
Anyway, before we saw the whales, I was all set up top on the third deck when it started raining – I think it was hailing but the girl kept saying it was just rain but it HURT so I gave up and went downstairs. I never did go back up there even after they said it stopped raining because it kept raining on and off so I stayed down there where I could hide out in an alcove next to the stairs. This one woman tried out a rain poncho that she must have bought on board the ship. It didn't work out so well.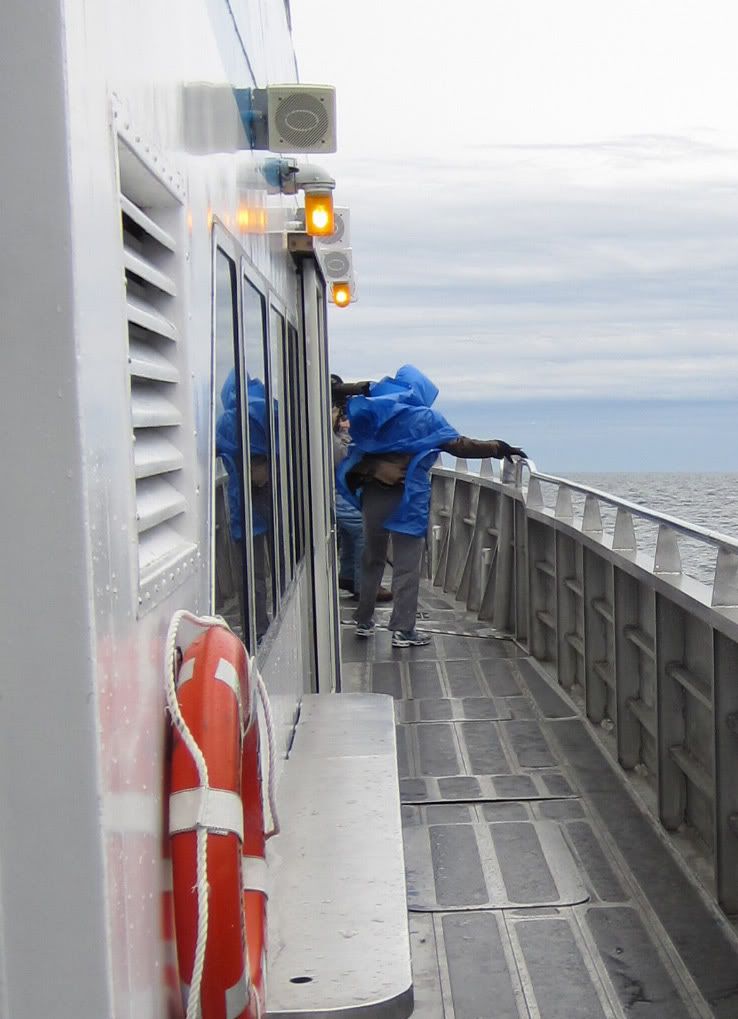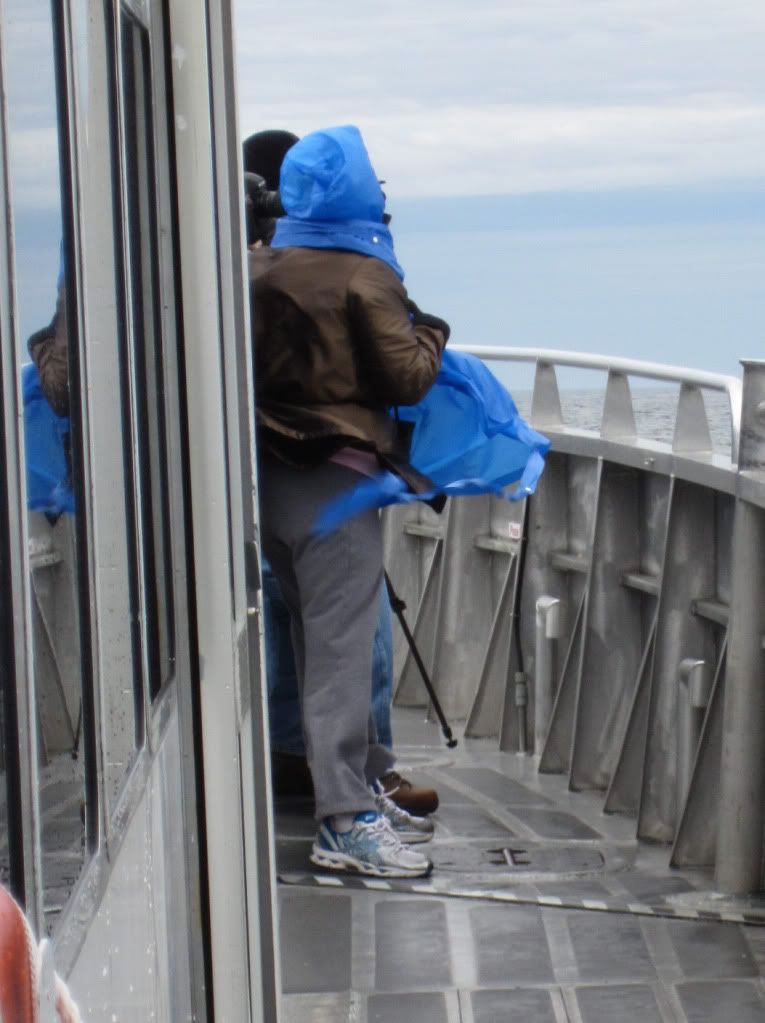 She later came out in another one. It suffered the same fate.
We saw some great scenery along the coastline of the Acadia National Park plus some cliffs that made it into a DiCaprio film. Not sure now which cliffs those were.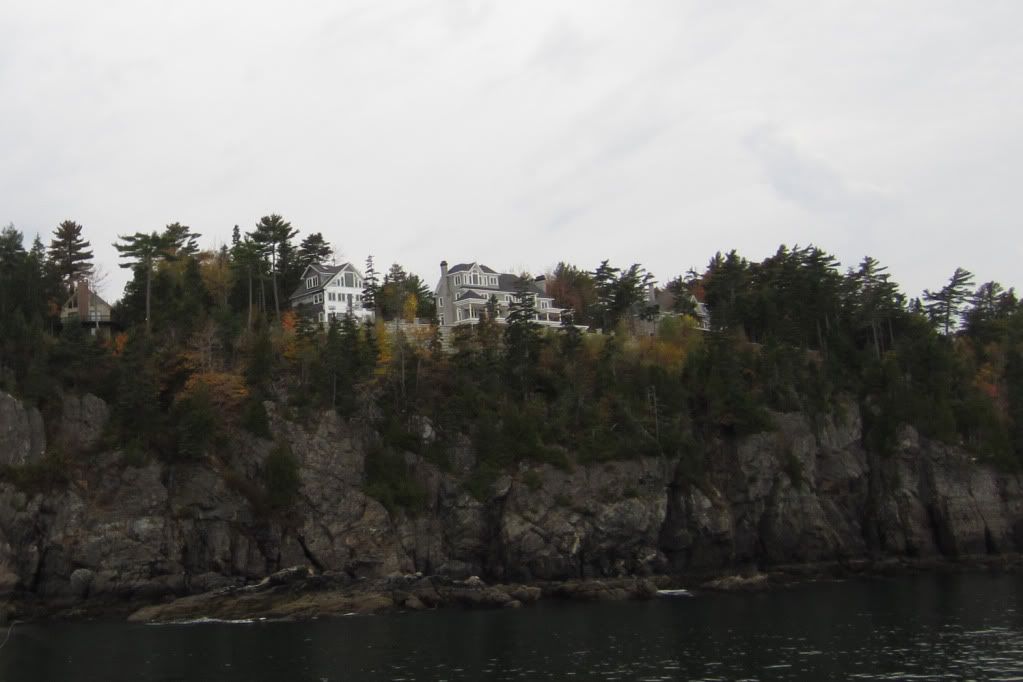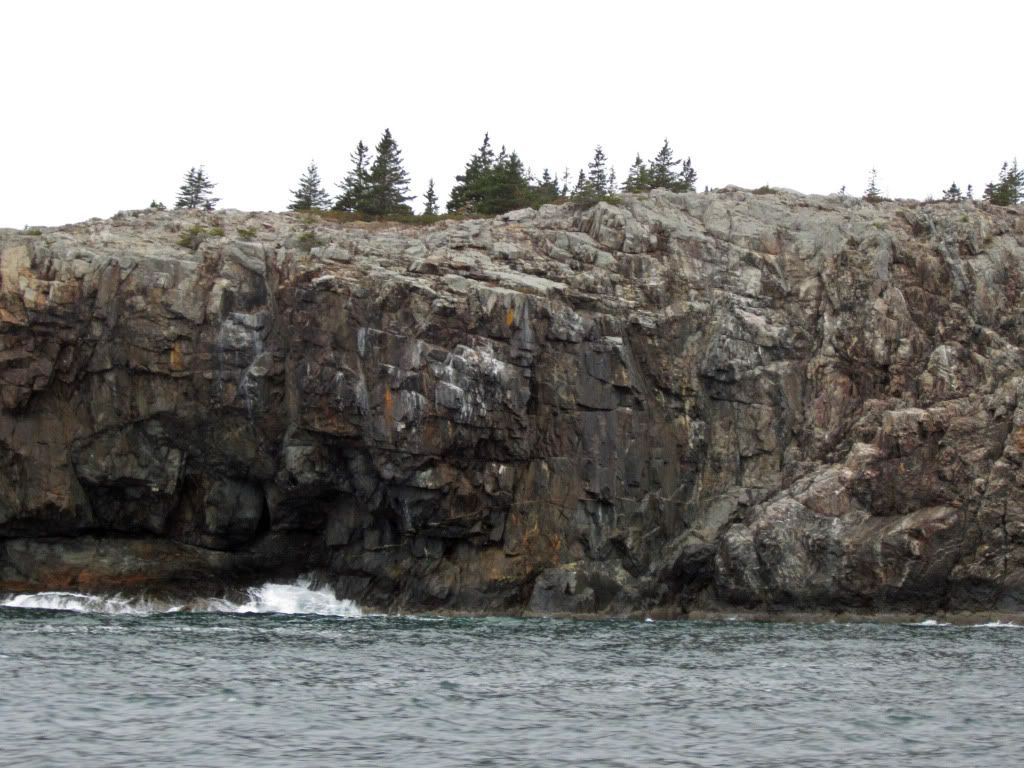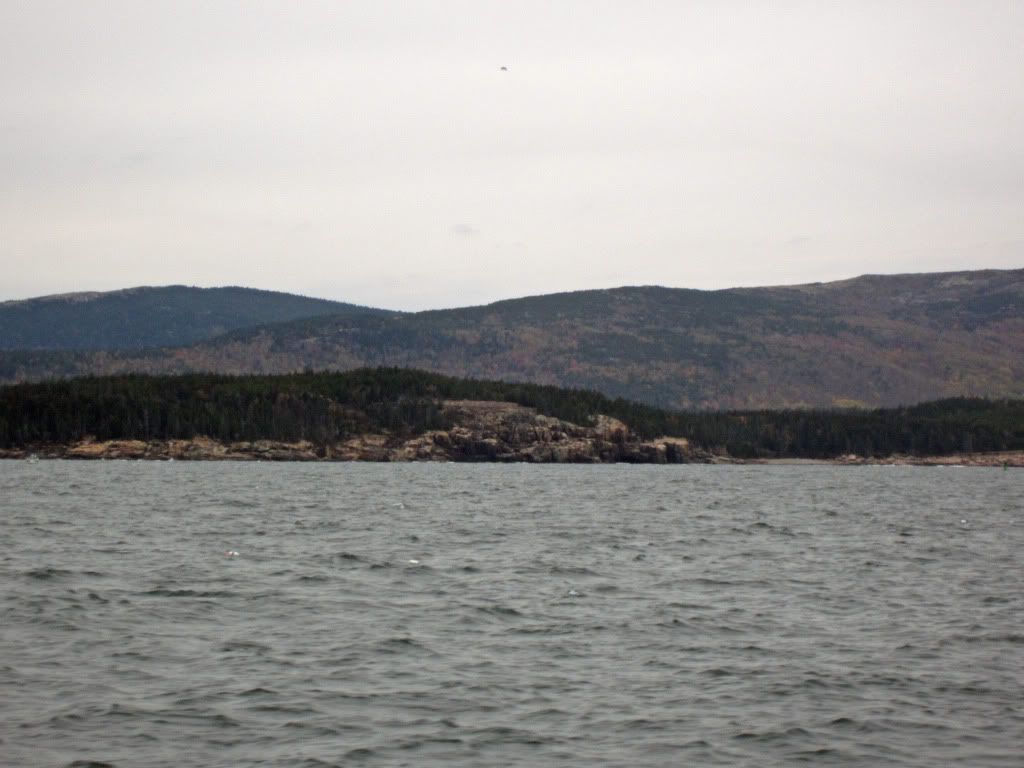 Then we saw whales: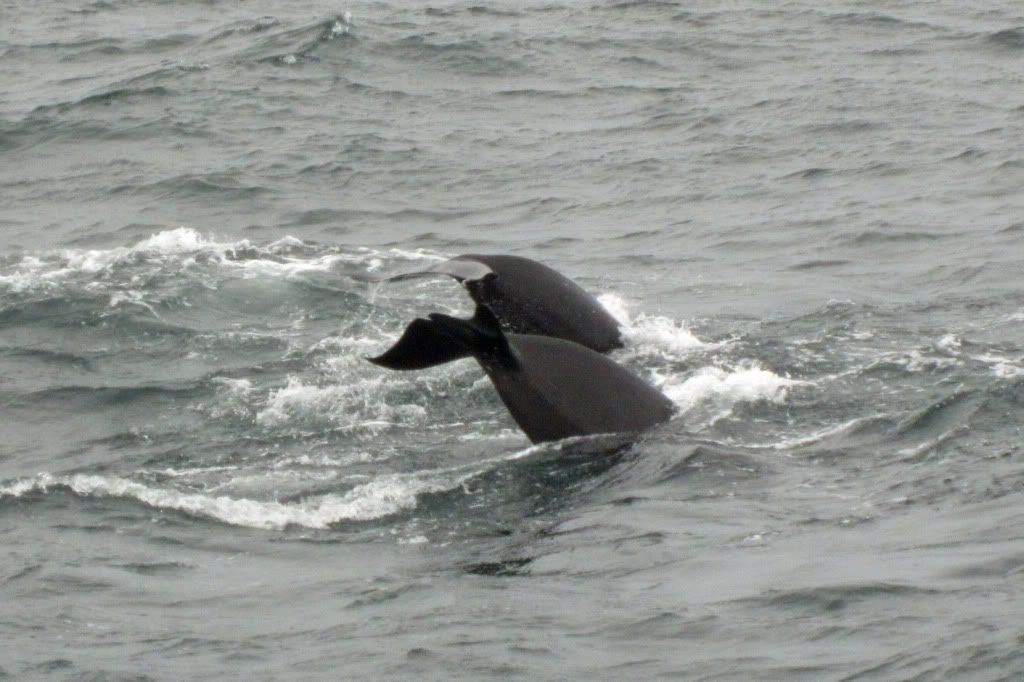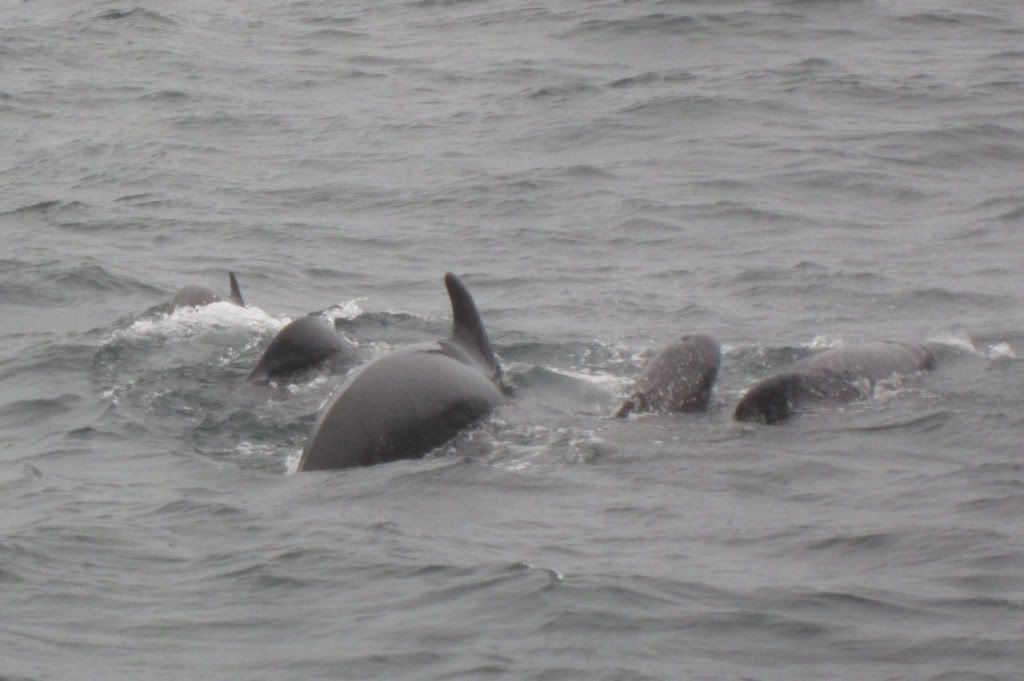 And we saw seals:
You may be able to see their little heads popping up out of the water.
And here's the lighthouse on the island where the seals hang out: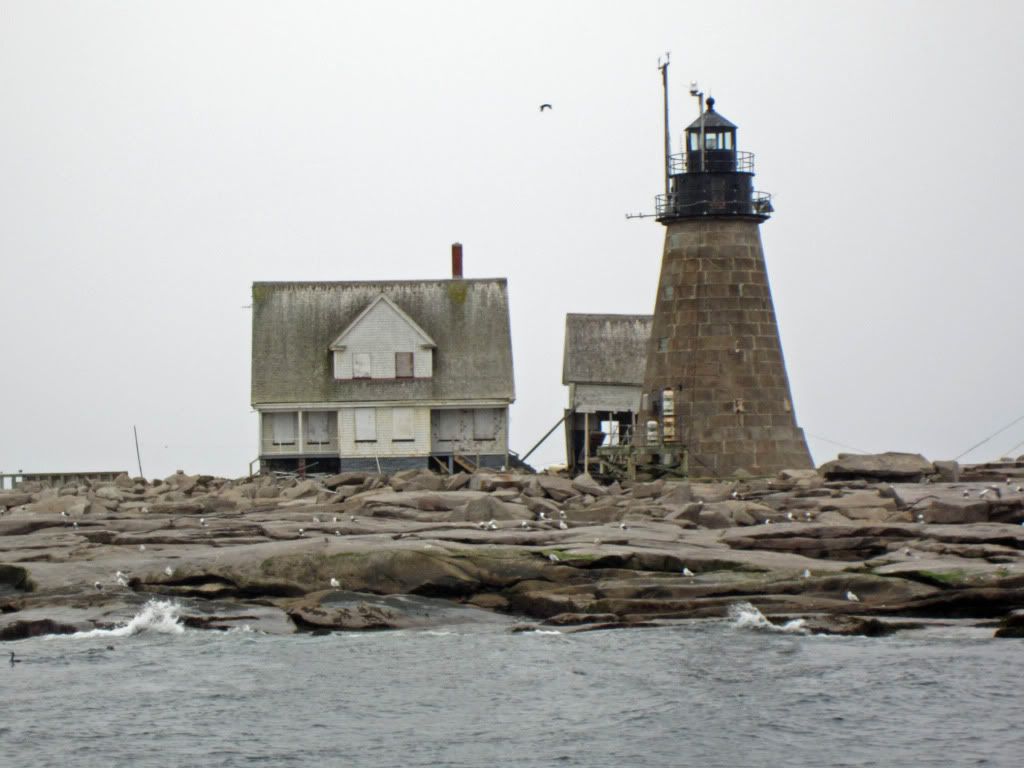 Here's another light house:
And there are a bunch of pictures that I will post later from Thursday and Friday!
Filed in Defensive Gardening, Vacation | Comments Off