Posted by Ellis on Thursday, October 6th, 2011
Due to all of our travels this summer, the garden died a horrible death.  As such, I have been seriously considering giving up, cancelling the domain name and starting fresh with something new.  I went so far as to reserve "ontheroadwithlucy.com" over at Blogger.  But that is limited to traveling only.  See my dilemma? Well, I will figure it out. If anyone has a good name for an everyday blog title, let me know. Obviously my plan for making this one into a book like so many others has died a horrible death.
So let's go back to what has been happening around here. I know there are some Houston pictures missing but now those seem outdated. Once we returned home from Houston, we packed up again and went to Edisto with the niece and nephew. We got a kite, it flew away, the niece/nephew/Aunt Hazel tracked it to a house where it was stuck in the dunes and they got it back so the niece finally quit crying! On the way home we stopped at the big giant chair:
Then back home, the kids dressed up in their cookin' outfits and got to work: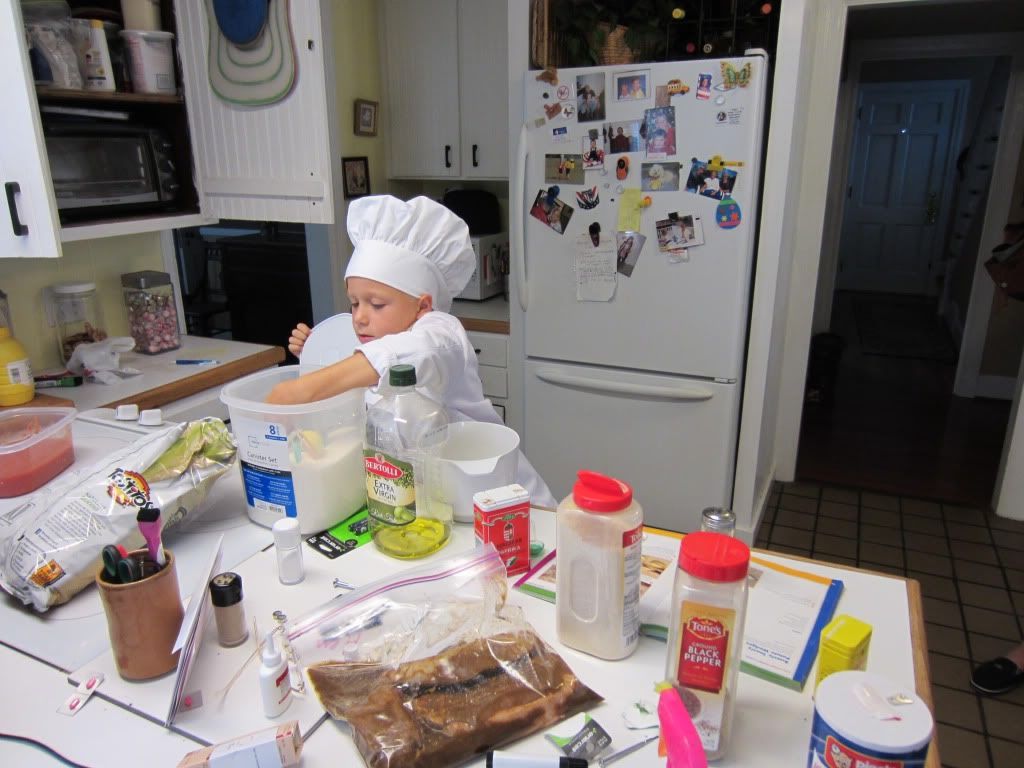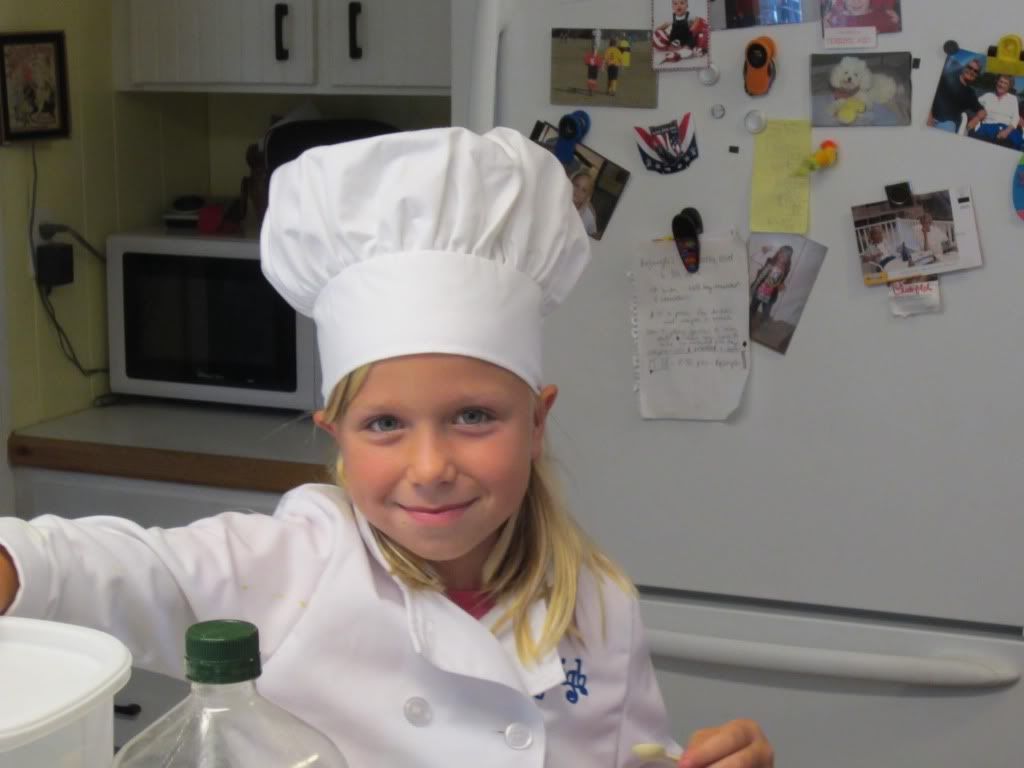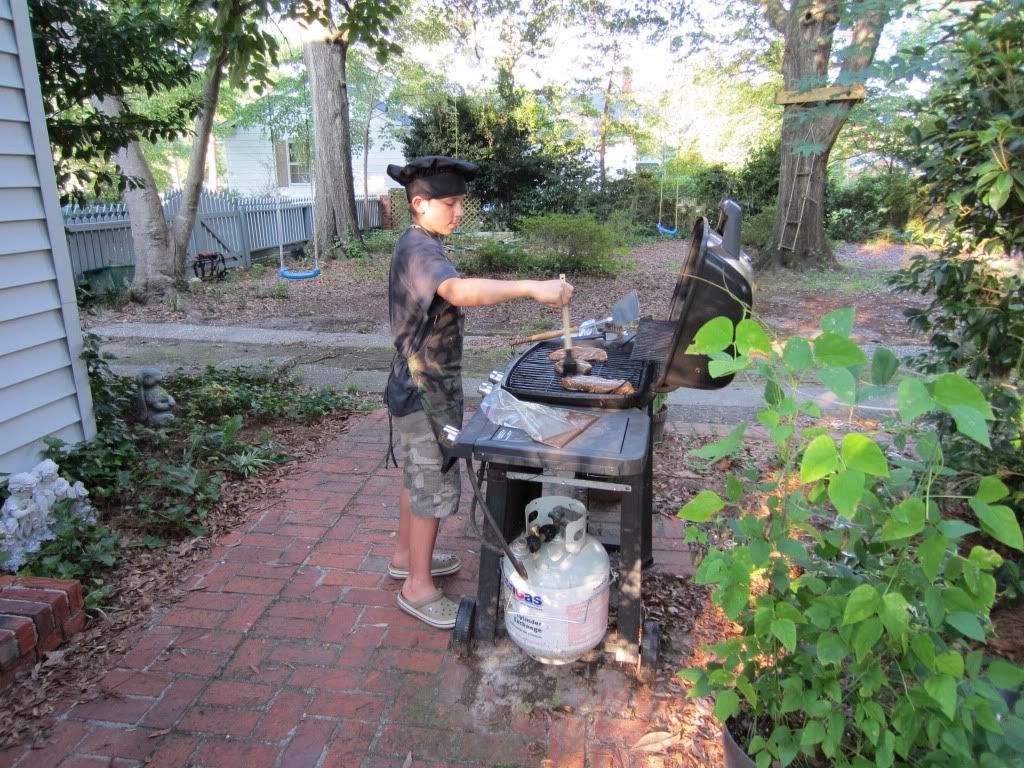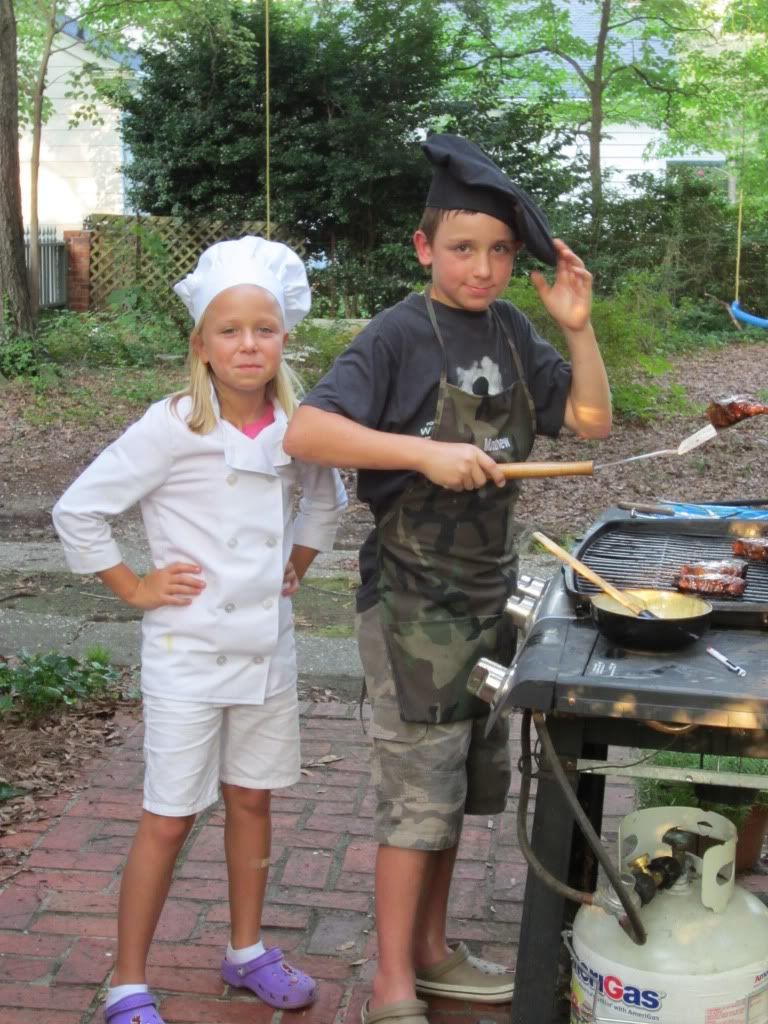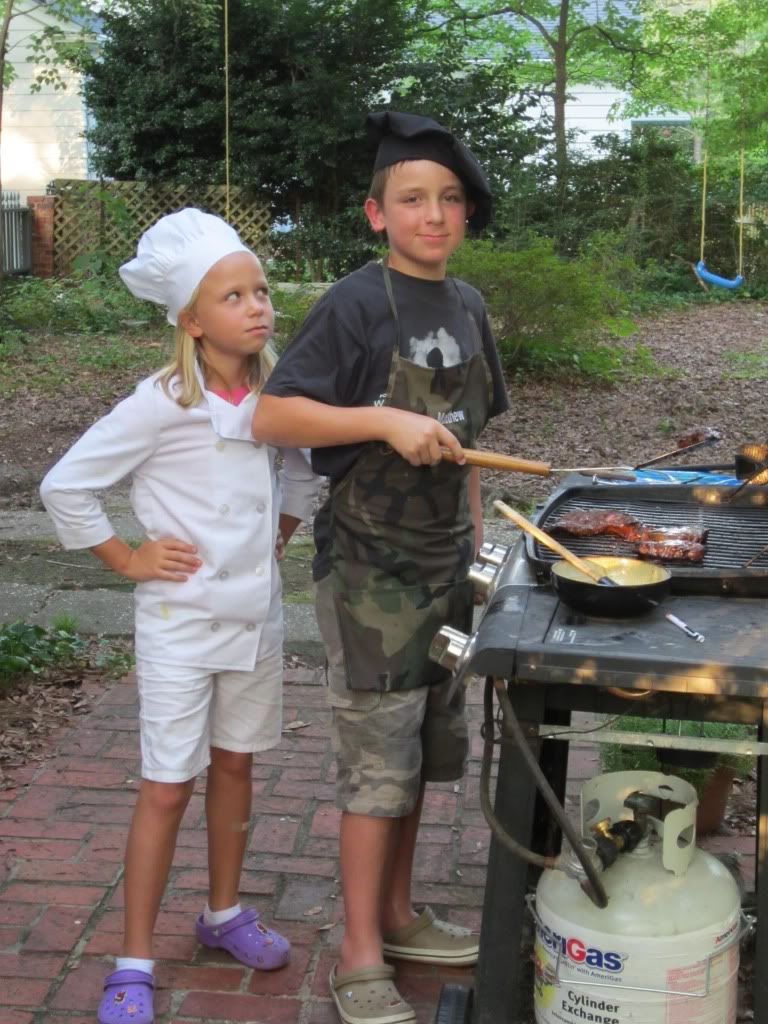 Then I fixed the niece's hair like her doll's:
At some point during all of this, I made the s-niece's sweet 16 birthday cake: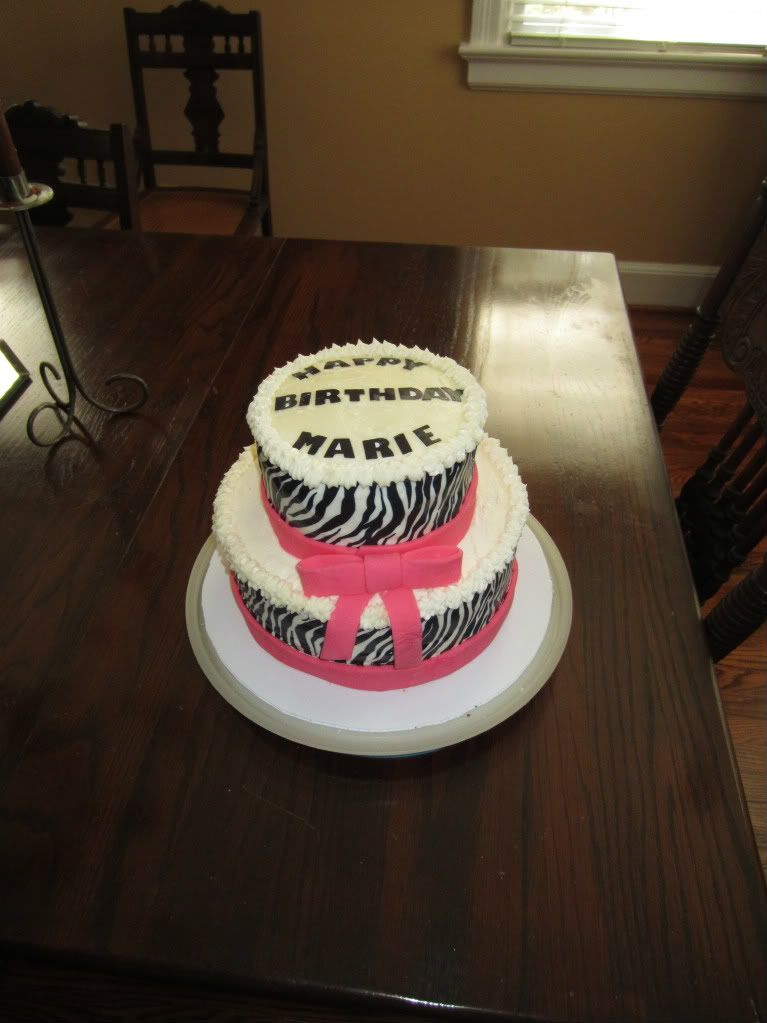 And then made the niece's birthday cake, although I have to credit the niece with a lot of the work – and she worked HARD!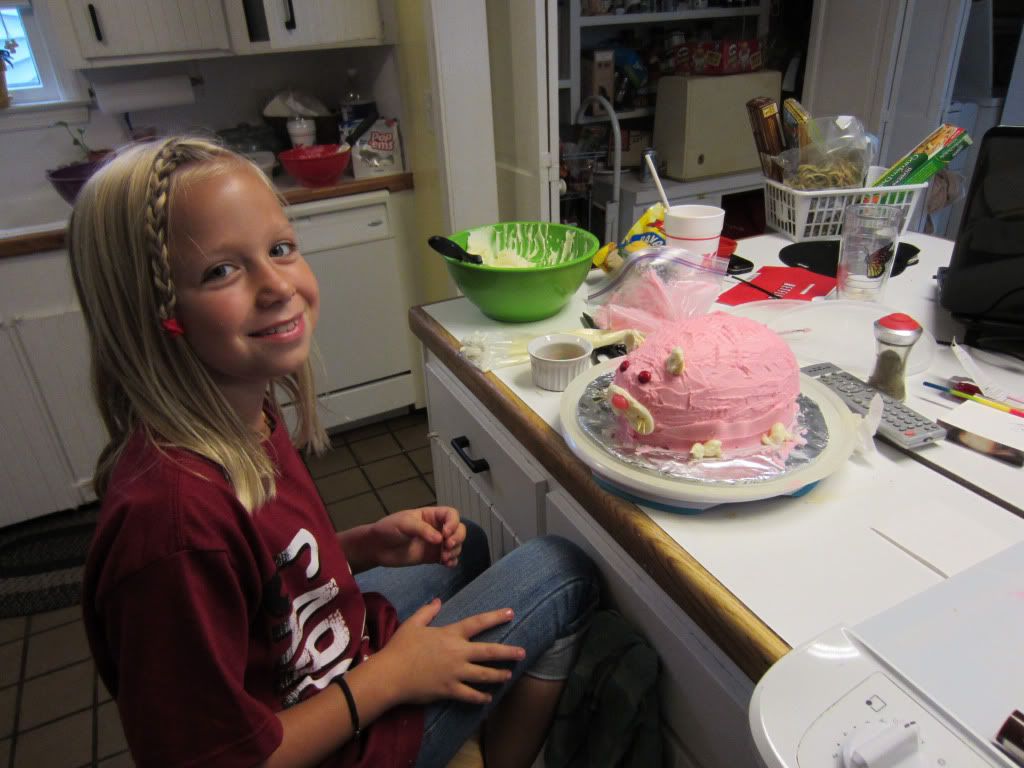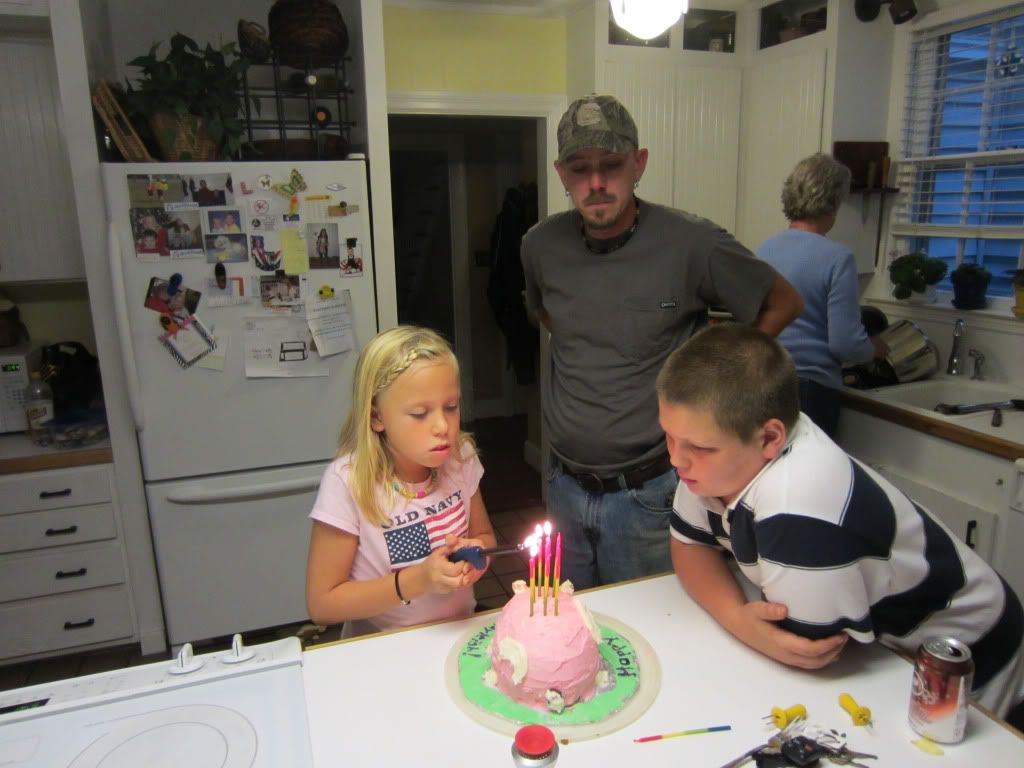 Before the big b-day party, we had a b-day night dinner of tacos for the niece and her doll: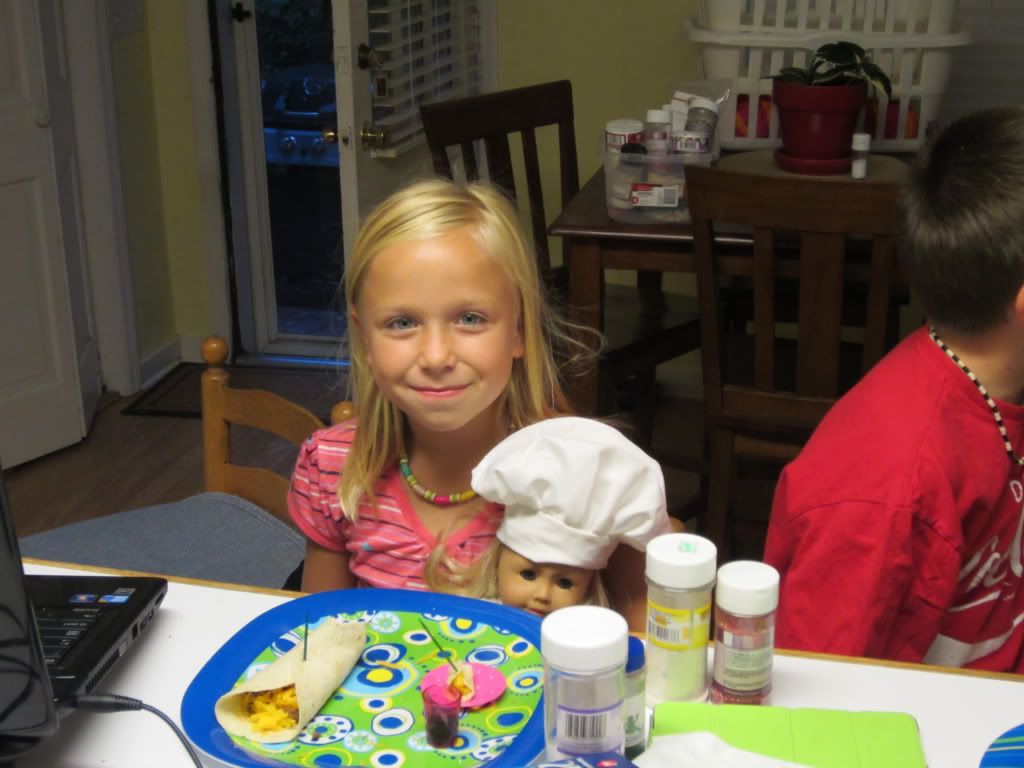 And she got lots of presents including a wardrobe for all of Riley and Kit's clothes:
The rest will have to be continued soon – before I run away from home and have many more pictures to post!
Filed in Cooking, Defensive Gardening, Kids, Vacation | One response so far
One Response to "I'm getting close to my running away from home trip and am grievously behind on posts."
Pee Dee Foodieon 09 Oct 2011 at 12:45 am

1

Absolutely loved this post! Going to show it to my daughter. She's thinking of doing a blog and this provides some great ideas for posts.