Posted by Ellis on Sunday, July 3rd, 2011
Wow – I didn't realize I was so slack! I spent a week or so making a photobook of the Atlanta trip and just forgot. Plus, the garden is baking to death in this drought and I am going to have to rebuild the cage for next year because the squirrels and/or birds are eating what fruits and vegetables do manage to grow.
Then I got all over-involved in the Casey Anthony trial, the kids had camp, it's just been busy! But let's get back to that trip, before we go on another one and I get even further behind!
Day 2 – We braved the traffic into Atlanta, drove through my first toll booth, and managed to stay alive and find a decent parking place at the World of Coca-Cola so we had easy walking access to the WOC, aquarium and CNN, plus got to walk through the Olympic Park. And we managed to do all of that in one day!
First we went to the aquarium: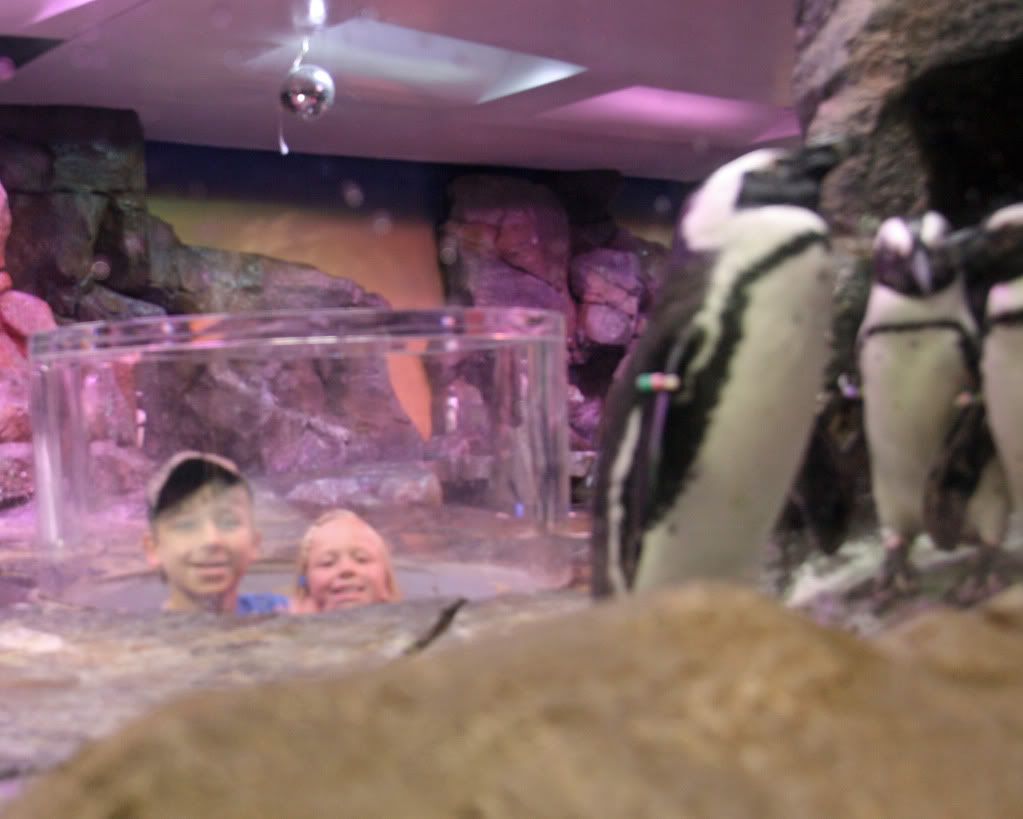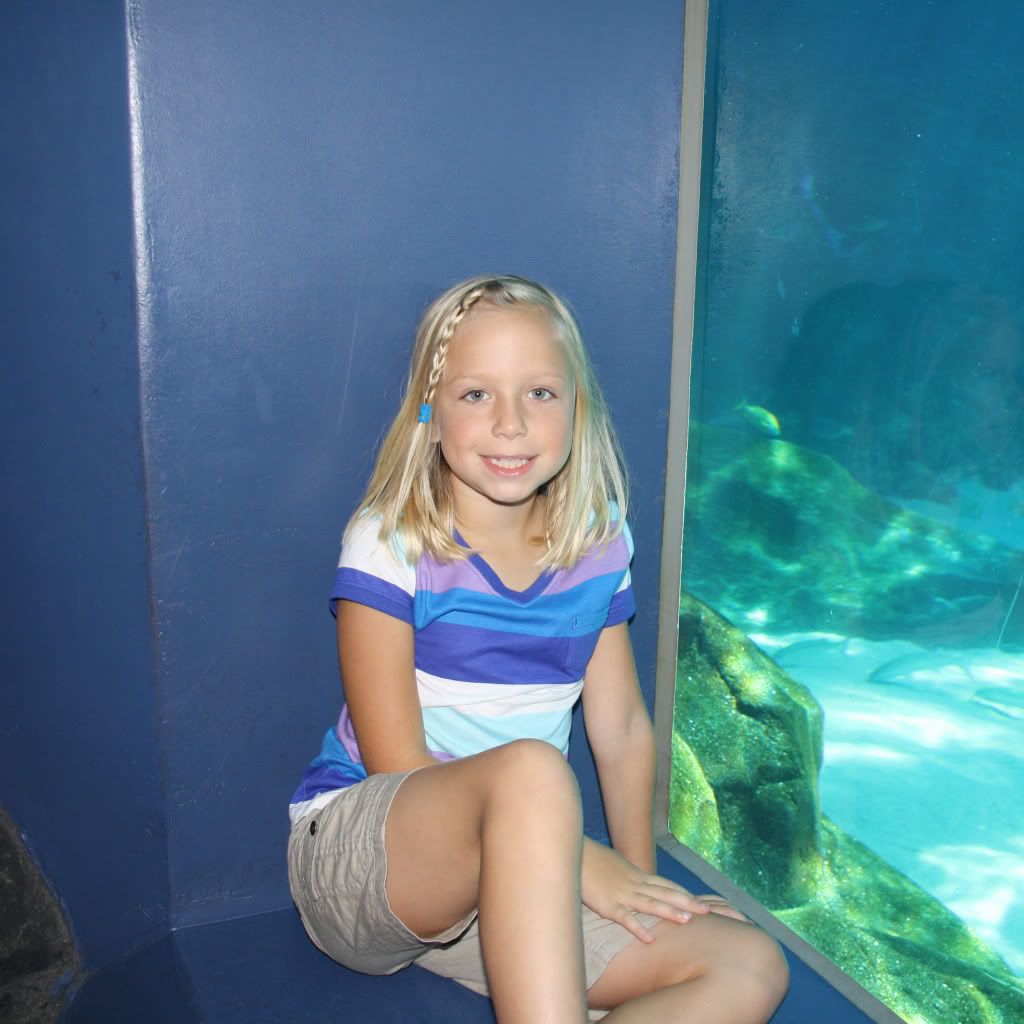 Then we headed to the World of Coca-Cola for the tour and tasting room (the kids' favorite part!). In between the 2 attractions which were across a courtyard from each other, there were a few photo ops.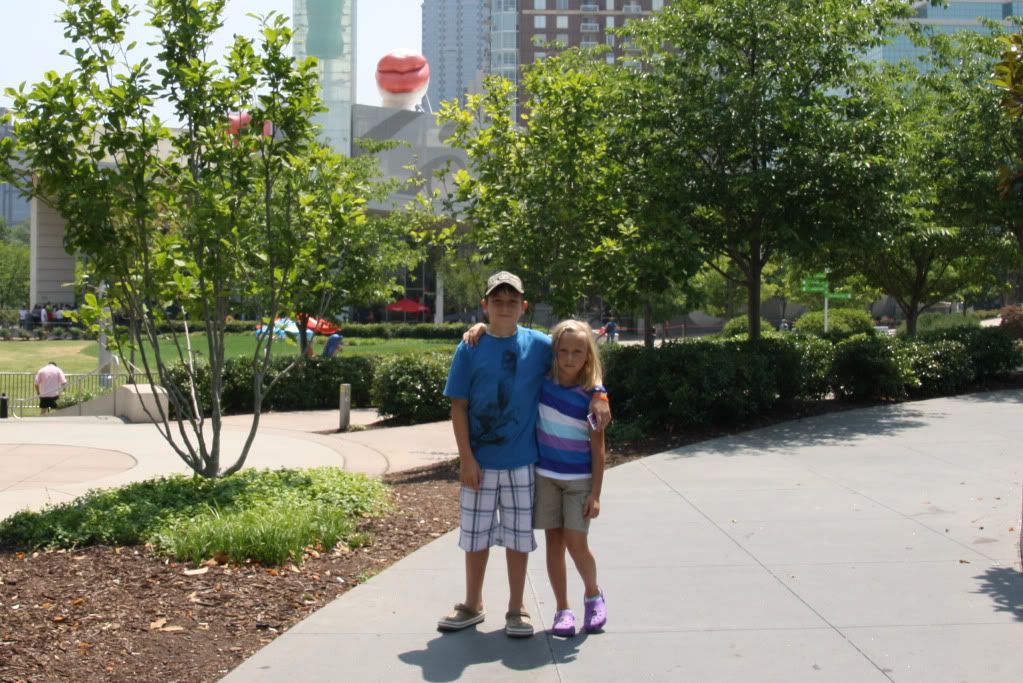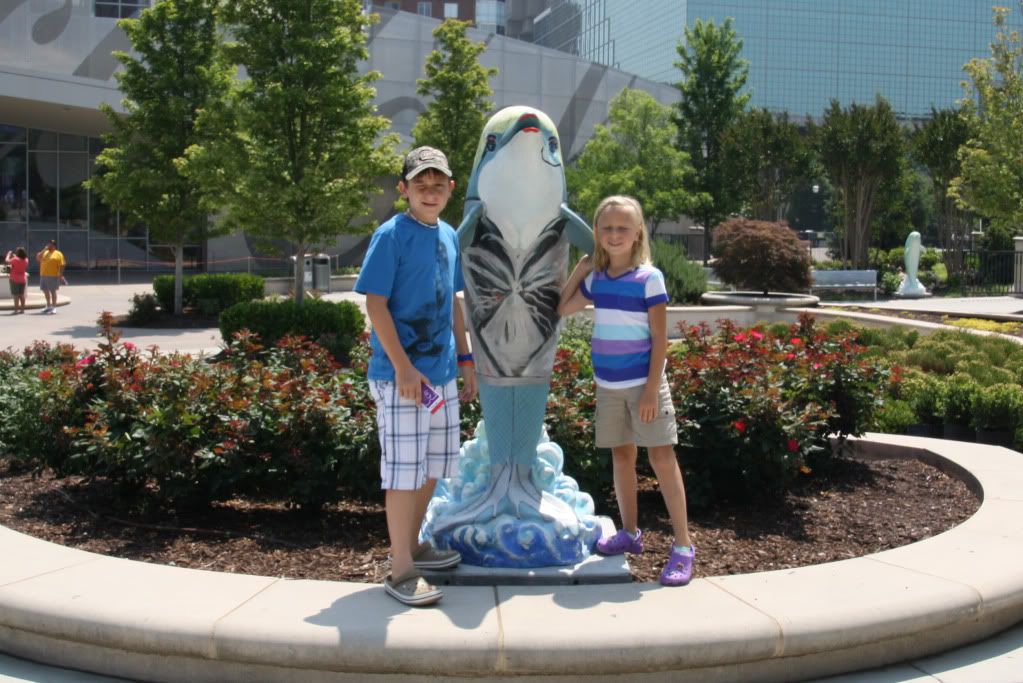 The tasting room!
Matthew so excited to see the Coke bottles on the line, coming into the tasting room – and we each eventually got one of those Cokes to take home.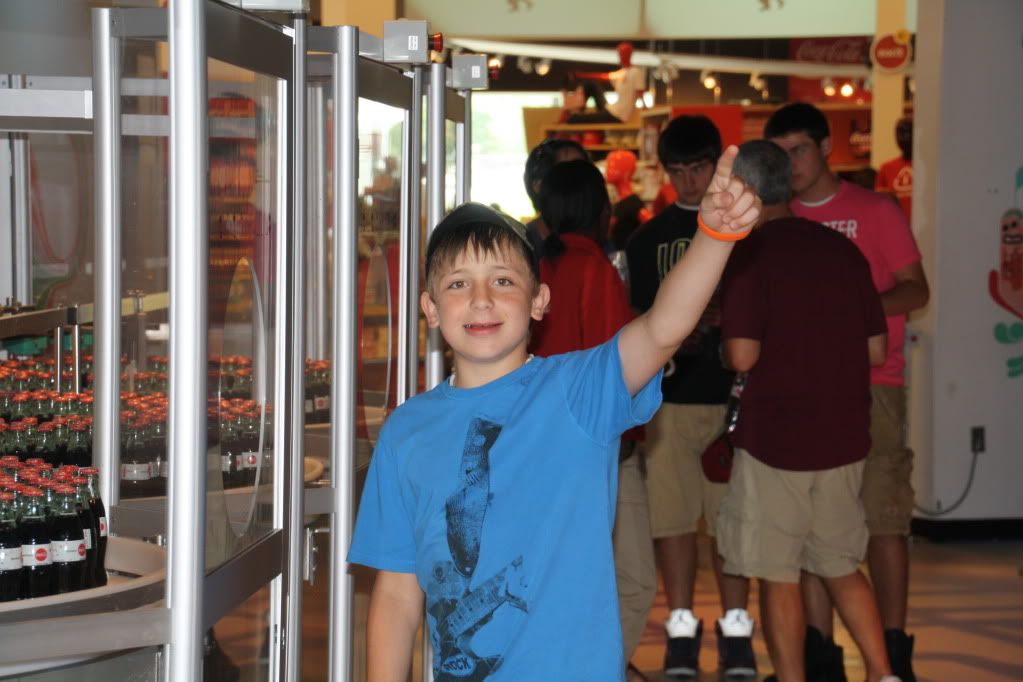 Then we head over to CNN and take the tour. You can't take pictures during most of the tour but we did get a few before the tour started, and a couple during the tour. In this first one, Kayleigh discovers she doesn't like heights, just like me!
We learned how the green screen works.
Then the kids learned that CNN owns the Cartoon Network and they were then impressed!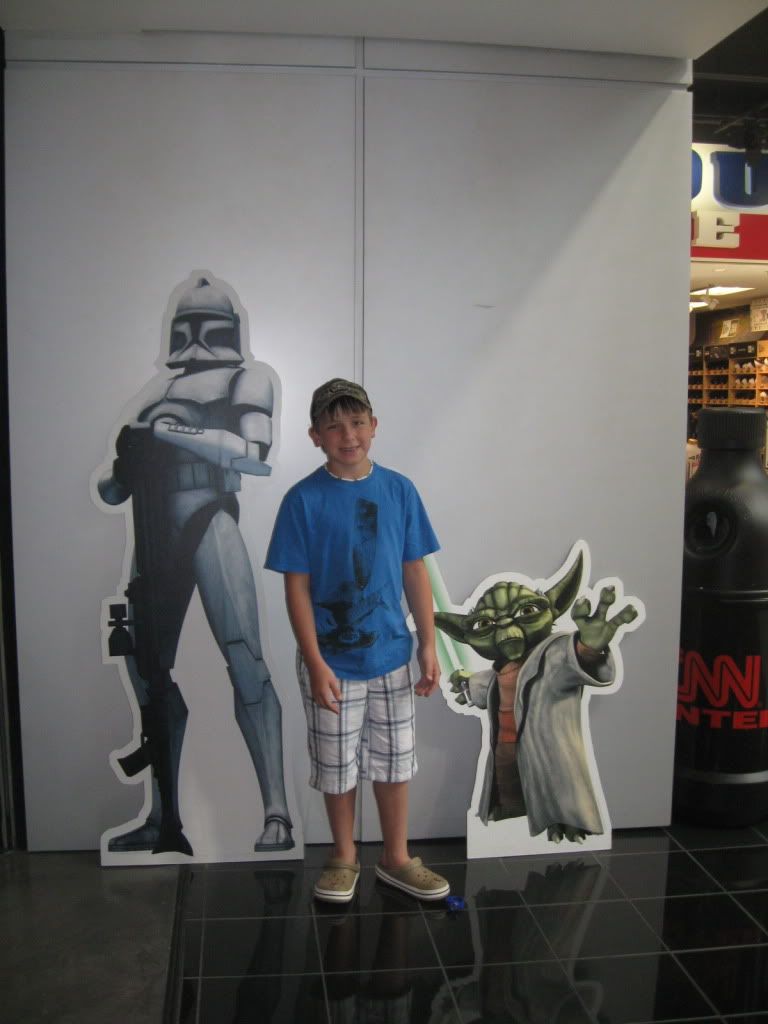 Okay, one more day to cover then I can worry about the next trip, right?
Filed in Defensive Gardening, Kids, Vacation | Comments Off