Posted by Ellis on Sunday, May 29th, 2011
I went to Statesville, NC Friday to meet a dog.  Her name was Abby Pearl or Tiffie or apparently any number of names. They said she was housebroken, 3-4 yrs old and has "never met a stranger." I met her, she fell in love with the nephew and we brought her home. We brought her home through a massive storm including dozens of lightening strikes and hail. And during the storm was the only time the dog stayed still! But she made it home and I thought I would name her Happy after Caroline said having another Abby after my Abbey died would be creepy. I figured since Happy and Abby sort of rhyme it would be okay, but she doesn't really respond to any name so I decided to return to the Beatles catalog to choose a name. Penny Lane is out thanks to that really annoying girl who liked my brother way back in the day. Rita? No. Sunshine? Maybe. I went through some others and settled on Lucy. She's getting used to it, too. Anyway, she's shorter than Abbey but weighs almost as much as Abbey did in her prime. Her head's smaller but she resembles Abbey. She may have some back leg problems but has no pain – could just be bowlegged. She has a weird habit of just laying down wherever she's standing – no twirling around and trying to find a sweet spot, just plops down wherever. She plays fetch and likes squeaky toys (Abbey HATED squeaky toys – just silent stuffed animals for her) and, best of all, she HATES squirrels! So here are some pictures:
In the back seat on the ride home:
Here she is making herself at home on the couch:
Then she gets to explore the yard:
What's that???
Going to find out…
Meeting the Basset Hound next door:
Eh – not impressed – but the BH's tail kept wagging – I think he likes her.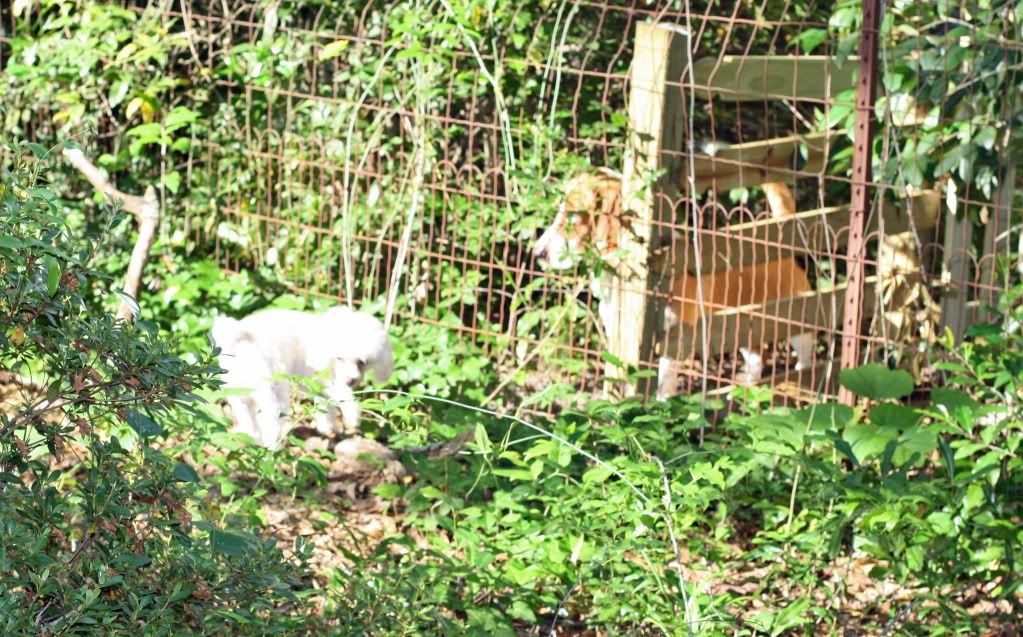 It's really nice having a dog again – and really nice having one that is like Abbey used to be – because Abbey for the last couple of years or so wasn't even Abbey.  Thanks to the niece for picking out her bed and her toys and her collar & leash.  Thanks to the nephew for riding up there and back with me and wondering when he's going to finish listening to that book on tape I got for the trip.  Thanks to the hail storm for not busting my windshield and sunroof open.   I think that about covers it. 
Oh, here's a random picture of the niece before her awards day at school – ask her how we got her hair to look like this:
And I took pictures of the garden if you can believe it! And we have our first ripe tomato!
And the stringbeans are coming along: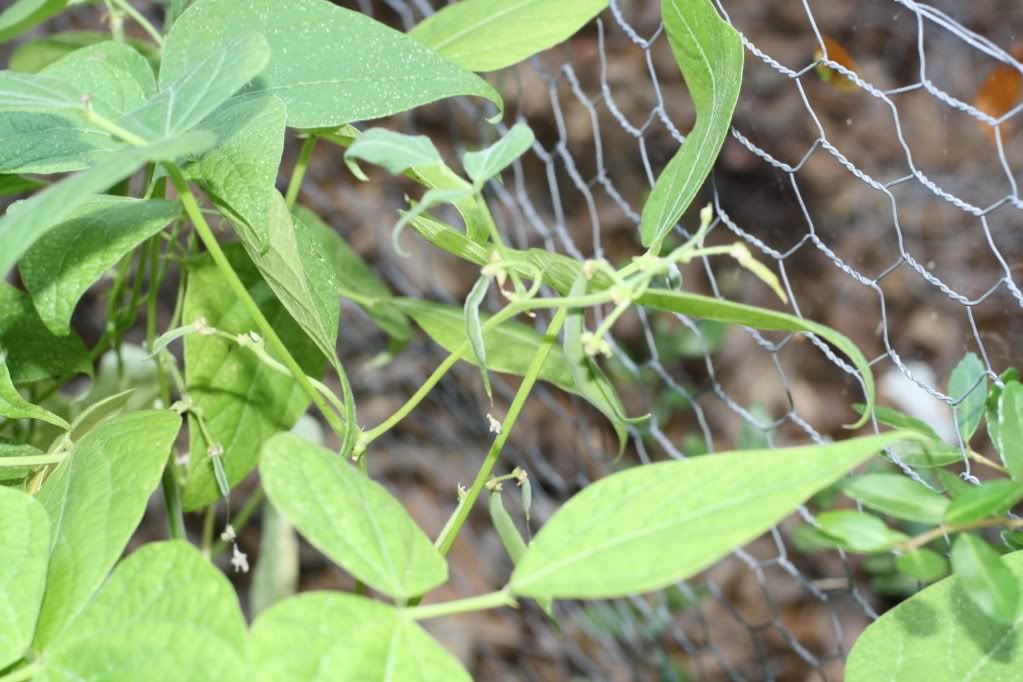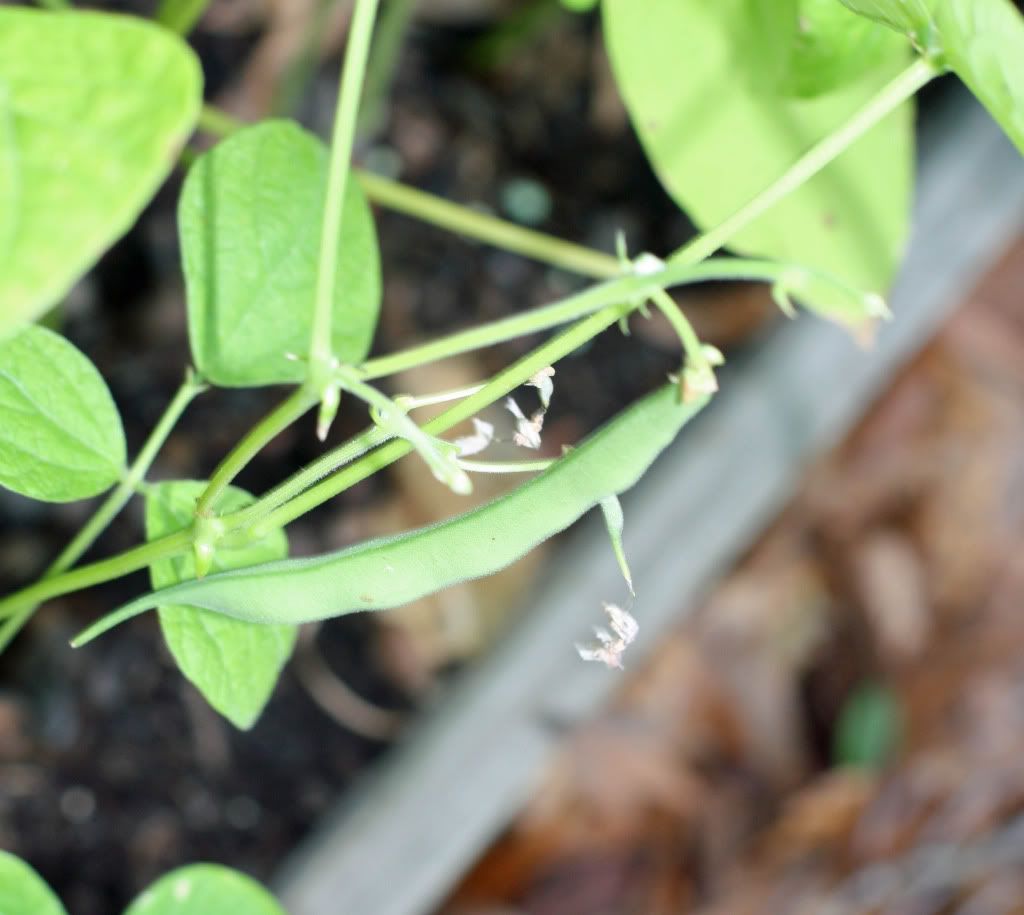 Filed in Defensive Gardening, Kids, Miscellaneous Crap | Comments Off