Posted by Ellis on Friday, April 15th, 2011
We went to go try out the new GPS which I think is awesome.  It even takes pictures!  Plus you can download all of the info from a cache – like notes and descriptions.  The nephew thinks that because we couldn't find one (that others said the coordinates are off on this one), it's the GPS's fault.  We should have been able to find it, but the niece was on the playground with a friend from school that she ran into there and there were some really sketchy people around the park so the nephew and I couldn't give it a real good look over.  I'll get to the sketchy people in a bit.  First of all, this thing doesn't take wonderful pictures, but it's a 3 MP camera, and that is the same as my first digital camera, so they are pretty good, all things considered.
Here's the nephew with a piece of a tree from one of the three trees we had cut down last week and his pocket knife – he says he's gonna whittle a canoe for his Army men – he would put his Storm Troopers in there but that would just be ridiculous.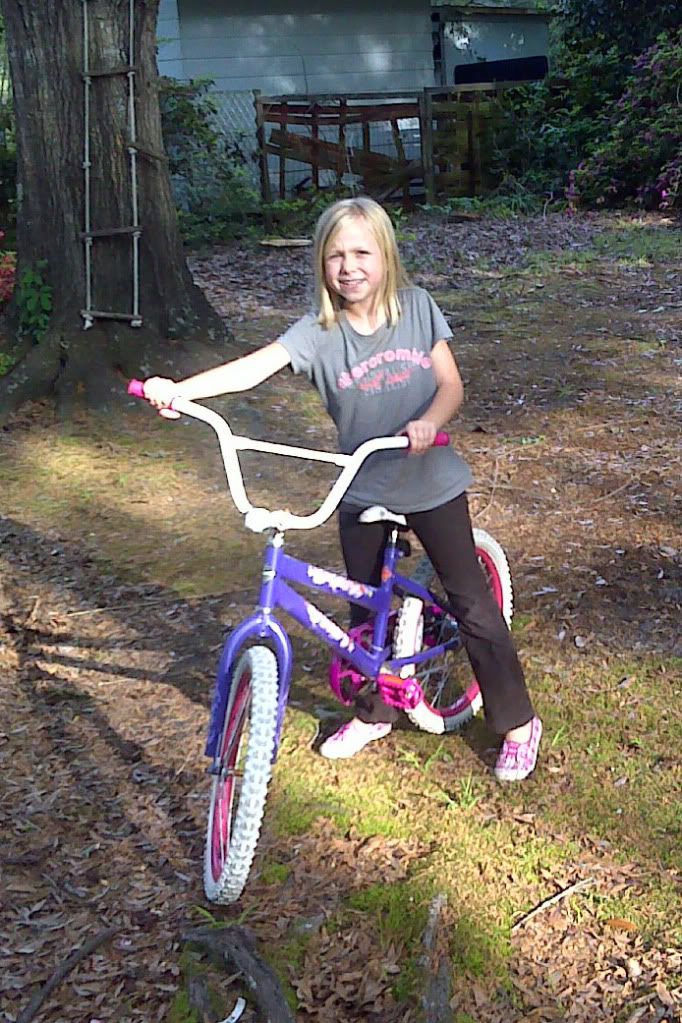 See? Not bad.  The first one is a little better than the second, but hey, still decent for a 3MP camera.
We did a little caching and found our first one – niece didn't find it, but she was too busy climbing the tree to look.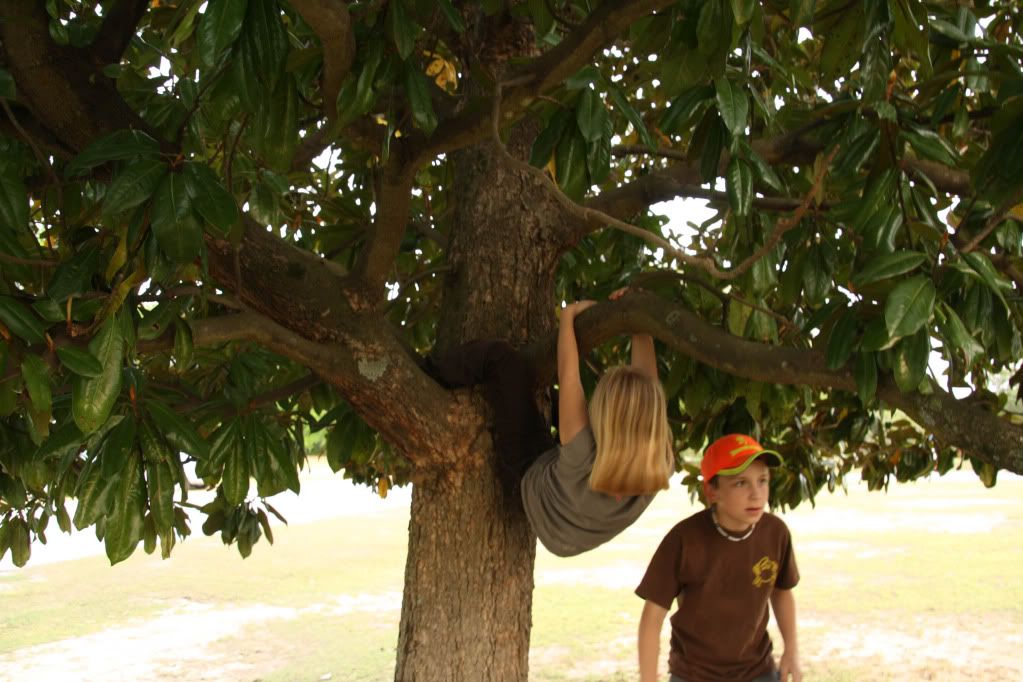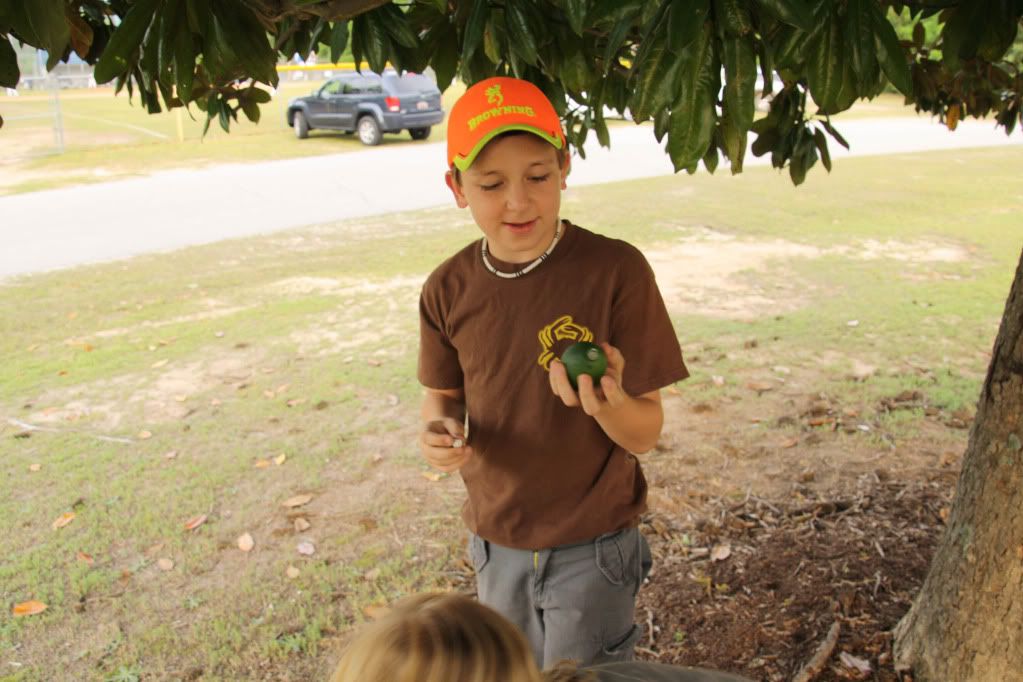 Then we went to Timrod Park and there seriously were some sketchy people. Even the nephew said they were on crack. There was one woman sitting on a bench drinking a giant beer with four men around her – it was just creepy. Then we saw this:
Apparently the owner of this phone number has pissed someone off or something. I'm not sure what's going on but maybe the park needs to set up a community bulletin board for nonsense like this so people just don't go haywire with a Sharpie on top of other things.
The niece found her Easter smarshshmallow skewer early.  (Did I mention that her mother finally got her hair cut?  After YEARS of threatening to call the police on my mother and my brother for cutting her hair ONCE a year, she goes out and gets a foot chopped off.  I'm sure she regrets it because it has given us SOOOOO much joy!!!  I've been trying to chop it off this much every year but Mom stuck to a 6 inch limit so as to try and not anger the bear too much.)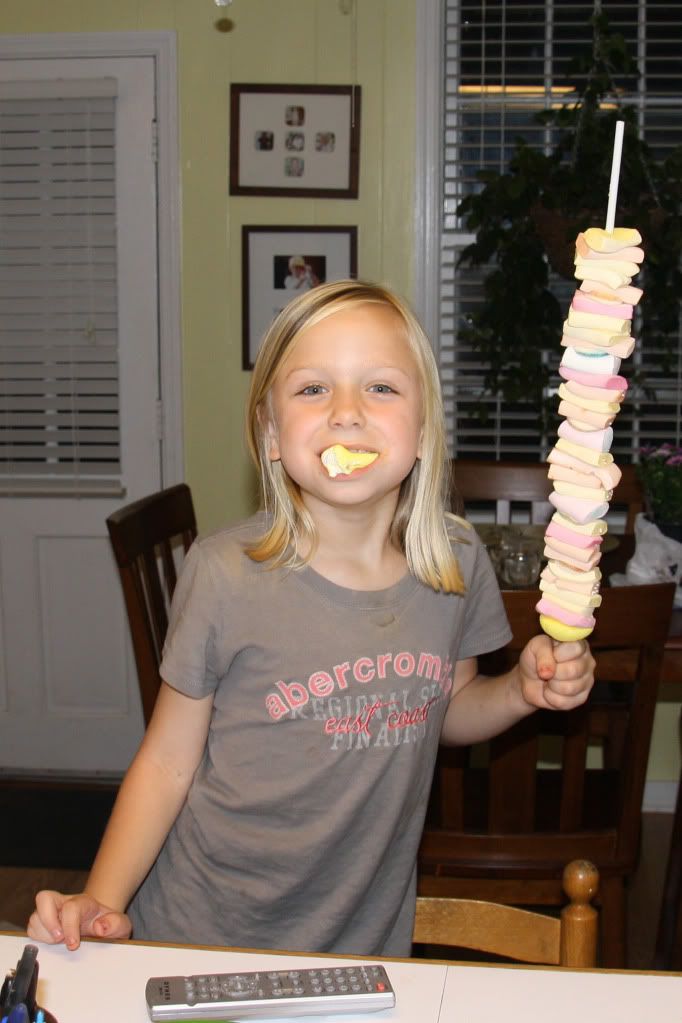 So that seems like a lot from 6:00 p.m. until bedtime, doesn't it? We might have to scale it back tomorrow with just a couple of caches and a trip to Sam's and Sam's had better hope they have the samples out or the niece is going to go crazy on them! She told me so!
Filed in Geocaching, Miscellaneous Crap | Comments Off