Posted by Ellis on Friday, March 25th, 2011
He did spend some birthday money.  I should add that this flying thing (remote control thing – not the thing pictured below)  is already sitting in the dining room with the receipt attached because he wants to take it back since it doesn't work.  It did work, until he flew it the first time and immediately crashed it on his dad's roof.  Anyway…
We went caching without the niece and went to the Cracker Barrel – just to the store. They had Webkinz hamsters on sale so I got one for the niece and the nephew had picked up a balsa wood plane with a rubber band engine like my brother had when we were kids. I told him I would get it so he wouldn't have to spend his birthday money. Then we had to try it out at every cache site from there on out. That was exciting.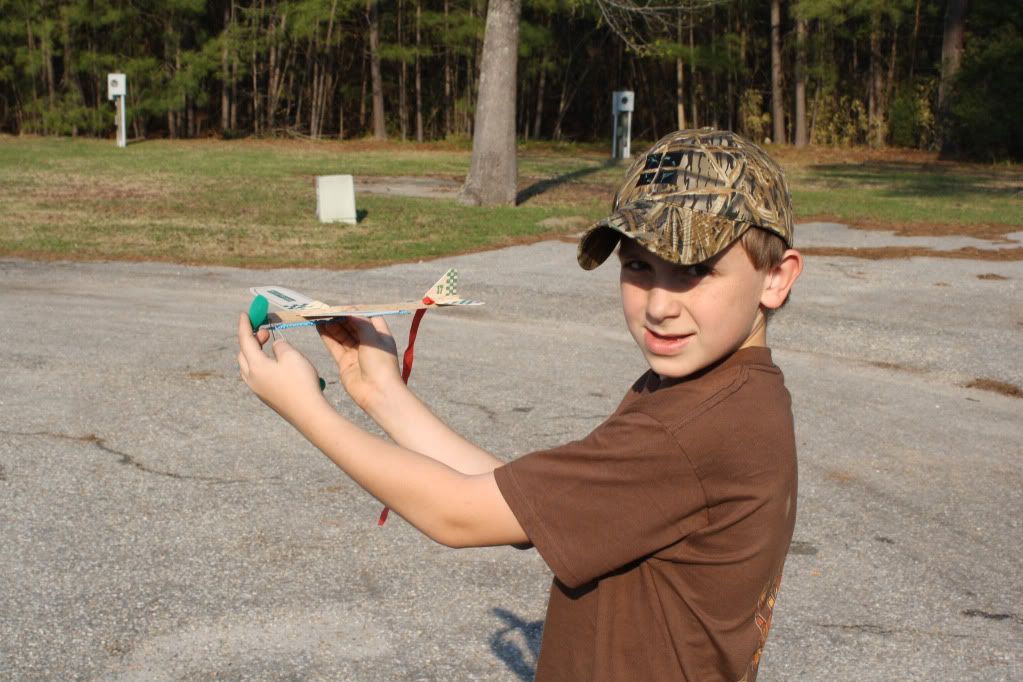 Then we got back home and he immediately got it stuck in a tree. Like I couldn't see that one coming!
Then AFTER my brother got there and the plane was recovered from the tree, I put the nephew to work to cook his own birthday dinner (hamburgers) and we had cake. He had requested an ice cream cake, but a chocolate chip poundcake with ice cream in the middle, with Star Wars people on top.
I think it was Sunday that the niece was hell bent on doing some sort of craft – found these Wikisticks in the closet – and insisted we make a butterfly.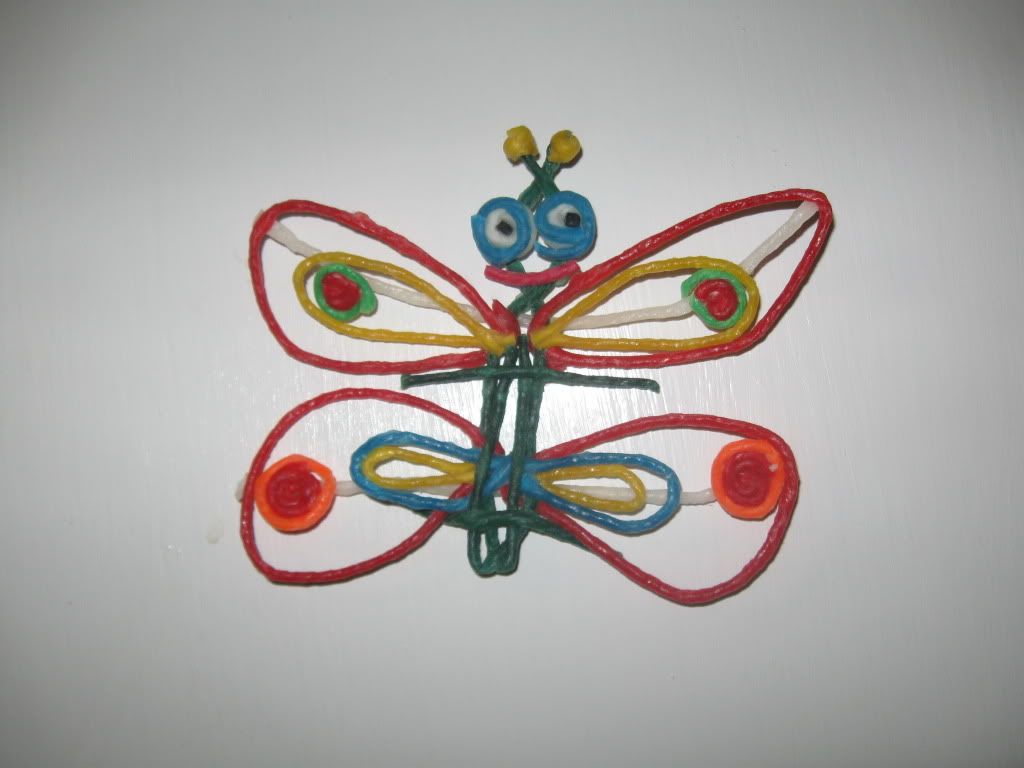 Wait – they are coming back when?
Filed in Geocaching, Kids, Miscellaneous Crap | Comments Off