Posted by Ellis on Monday, February 7th, 2011
Let's see. The niece and I made a cake for her step-mom's birthday – devil's food… Then we ran out of time for the niece to ice and decorate since the nephew had to make some ginger cookies to use his Star Wars cookie cutters. That was a lot to pack in to a day full of rain!
Oh, the niece also wanted to make some cookies. Which is when I discovered that while I had bought a bunch of cookie cutters a few years ago, then decided to throw out the ones that didn't make great cookies, that left me with pretty much nothing but Christmas cookie cutters. The niece wasn't too happy with that. So I've added cookie cutters for every season to my list of stuff I need to buy. I did, however, have a shamrock cookie cutter since the nephew's birthday is on St. Patty's Day.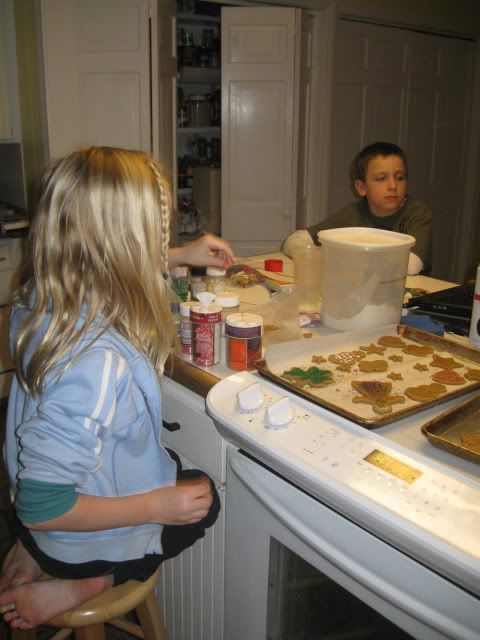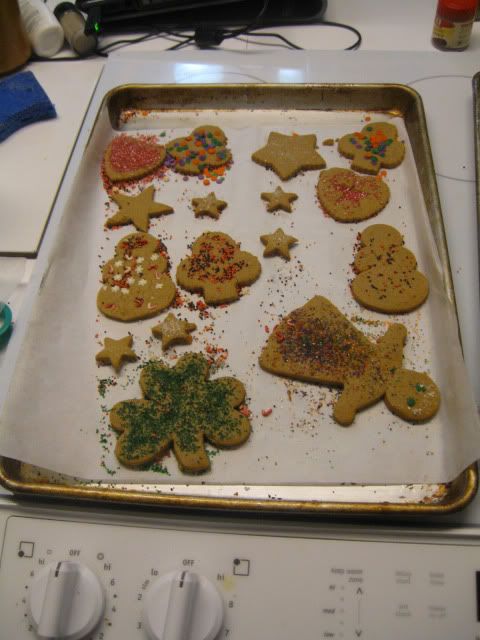 I finished the cake – but enough of that – I went to Wal-Mart and saw this guy in a dress. Huh? Yeah, that's what I was thinking.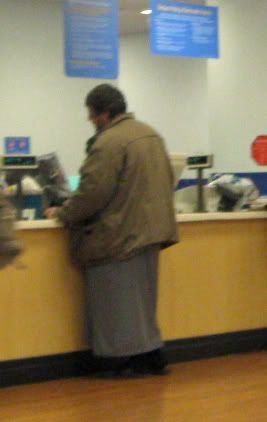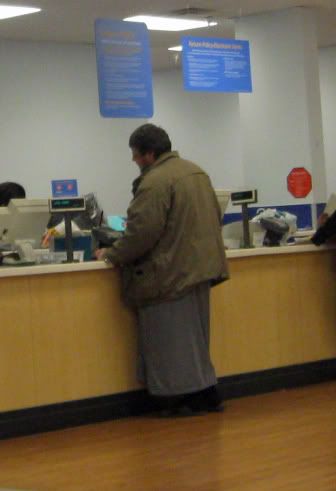 Anyway, I took my sister-in-law geocaching for the first time today with the niece, nephew and s-nephew who have all done this before. Of course we missed one – couldn't find it at all, but found an abandoned chicken coop in the middle of the woods with water pipes and electrical outlets there. It was weird.
We did find the newer one down the road from the pre-release center for prisoners.  Yeah, with 3 dogs that had been shot and murdered and had their corpses dumped off there by crazy people.  Nice, huh?  I could start an essay on this but what's the point?  These people suck. 
Then we came home for cake and ice cream. Whew!
And the nephew and I did make some icing and tinted it 18 different colors to decorate the Star Wars cookies.  We were so exhausted after that endeavor that even taking pictures of them would have left us passed out on the kitchen floor.  What the heck were those people thinking with those plans??? 
Filed in Cooking, Geocaching, Kids, Miscellaneous Crap | Comments Off