Posted by Ellis on Saturday, January 29th, 2011
Well, if you don't count our nailing a 1 by 12 board in the magnolia tree when we were kids and throwing a rope over a branch with a bucket tied to the end of it so as to send supplies up to our board which we called a tree house, the first tree house in history is being built in the yard!  In retrospect, I don't really think that board counts.  All we could do was climb up there and sit on it and pull Capri Suns up in that bucket, then sit on that board and drink them, then climb back down to go to the bathroom.
Yeah, I don't think that counts as a tree house.
But the dipsticks might actually get a real one! One day, anyway. I'm taking wagers on whether or not this will be finished before the dipsticks get out of high school. Any takers?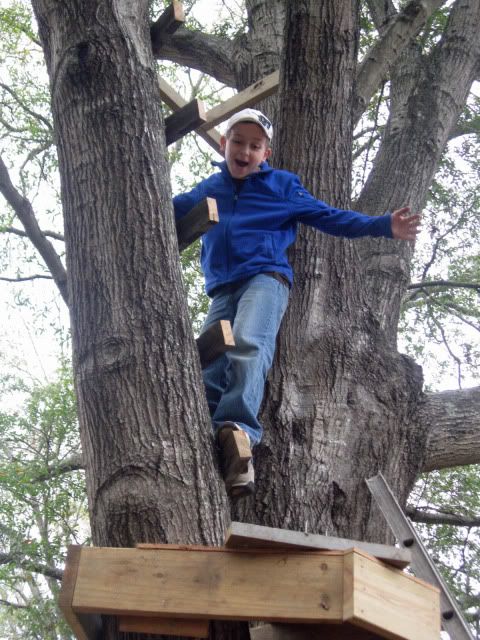 And here's the niece's photography efforts in a frame: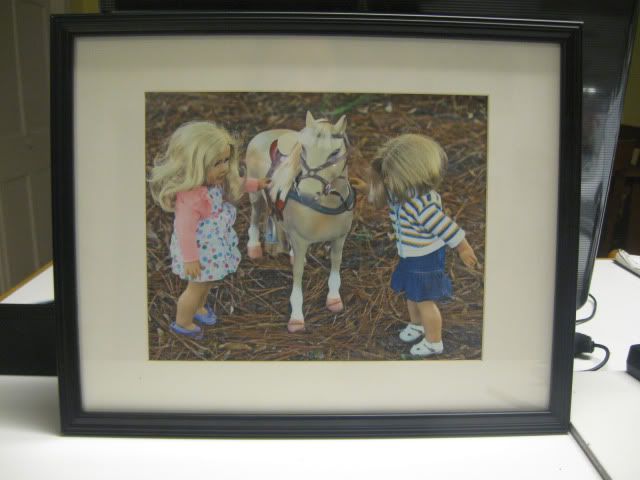 I did find some actual photo paper yesterday so I will reprint the picture and it will look a bit better. I'm not sure when I got a pack of 8×10 Canon photo paper but apparently I did!
And here's a picture (sorry about the flash but not using the flash just doesn't produce a viewable picture after dark…) of the nephew's Star Wars picture collection – his autographed Capt. Rex picture, the one I bought from that guy (The Secret Life of Toys) and the two that the nephew took that we framed:
Filed in Kids, Miscellaneous Crap | Comments Off