Posted by Ellis on Sunday, January 23rd, 2011
Friday, the nephew, niece and I went Geocaching and since I got the nephew this photo of clone troopers done by this guy who is matting them and selling them under the logo "The Secret Life of Toys", I also printed and framed a couple of the nephew's pictures he has taken of his clone troopers so now he has a collection – I will have to post a picture when we get them all on the wall – ANYWAY, I told the niece that we would take the same sorts of pictures of her American Girl dolls or Webkinz or both to hang in her room. So when I thought we were just going to do a little caching, next thing I know I've got the niece making two trips to the car with TWO dolls, a HORSE, plus various other props, PLUS the nephew brought clone troopers and Star Wars ships because apparently we were going on a photo shoot and not just a caching trip!
At our first stop (which turned out to be the only stop the niece used for her photo shoot because the others she didn't think had the right scenery for her project), we had a time finding the cache, but I found it after the nephew got really frustrated and decided to use two trees as goalposts and threw a pine cone between them, which drew my attention to that spot, which held the cache. Bingo! Here's the prize winning pine cone!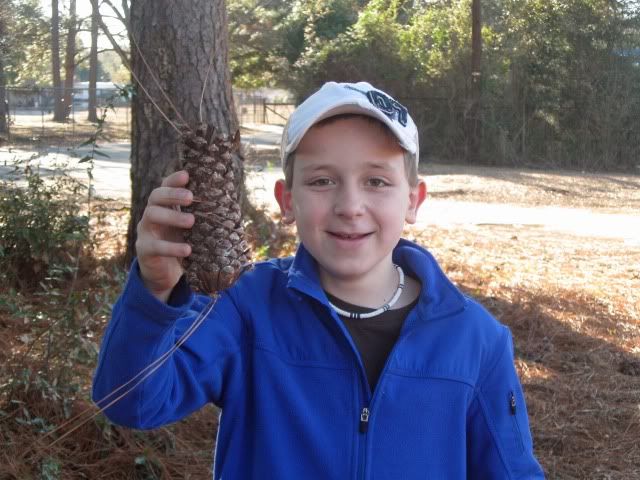 And then there's the photo shoot!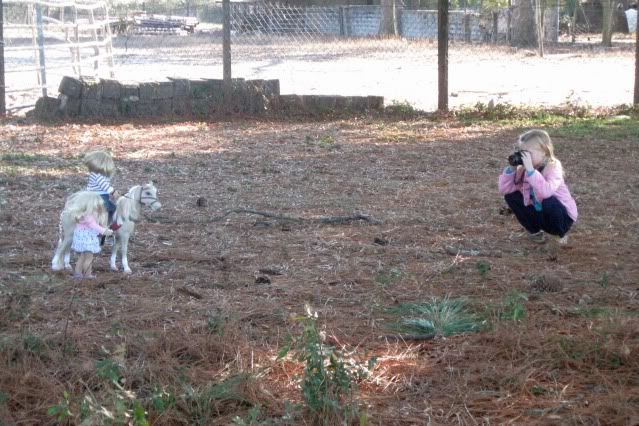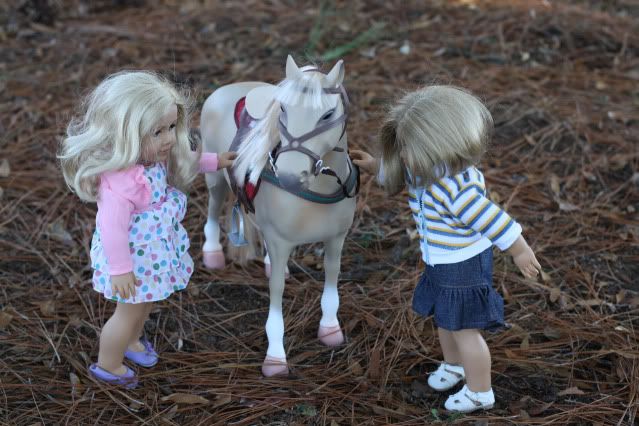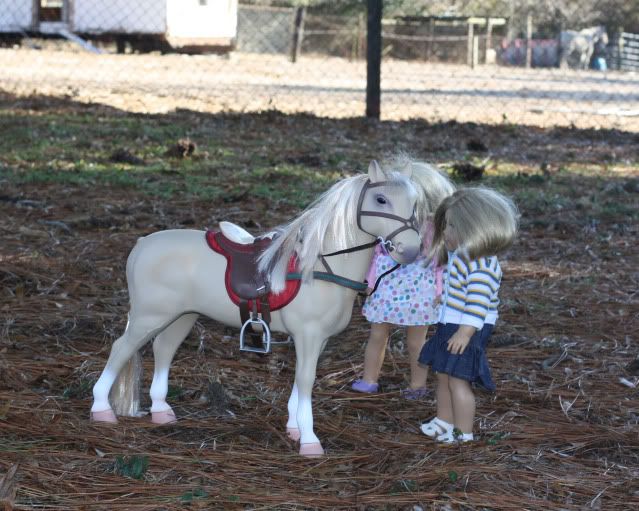 Then we were off to Wal-Mart where the niece discovers that someone has set up camp on the other side of the wall at the edge of the parking lot. Of course she wants to knock on the tent flaps to talk to them and find out what is going on, but I discouraged that idea and the nephew actually said, "Are you crazy? Leave them alone!"
Filed in Geocaching, Kids, Miscellaneous Crap | Comments Off