Posted by Ellis on Sunday, September 19th, 2010
The niece turned 8 on 9/15/10.  She thinks she's mostly an adult.  Okay, whatever, kid. 
  She wanted a "castle cake".  I told her I made her a castle cake a few years ago and she said I didn't.  I pulled up pictures of it and she said it wasn't her cake.  I said, "then why does it say 'Happy Birthday, Kayleigh'" on it?  She didn't know.  I showed her a picture of her standing next to the cake.  She said that still wasn't her cake since hers was way bigger.  OMG – are you kidding me? 
I made her another one.  Because I'm a sucker. So here are some pictures of her cake: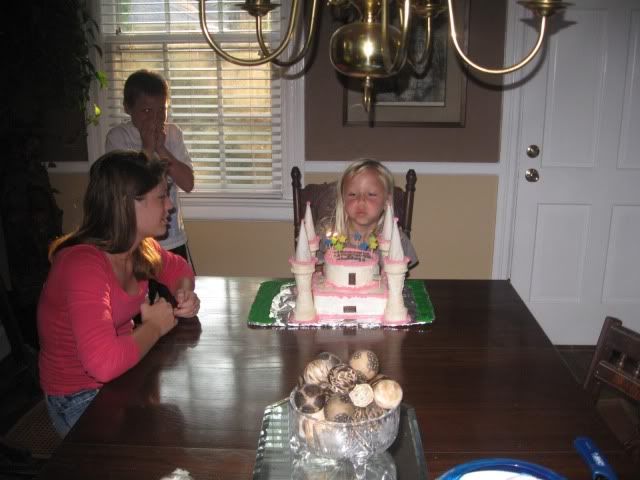 And the nephew was all excited since his dad brought them over for the birthday extravaganza, with his tools, so that he could hang up all the Star Wars ships from the ceiling just to the nephew's specifications!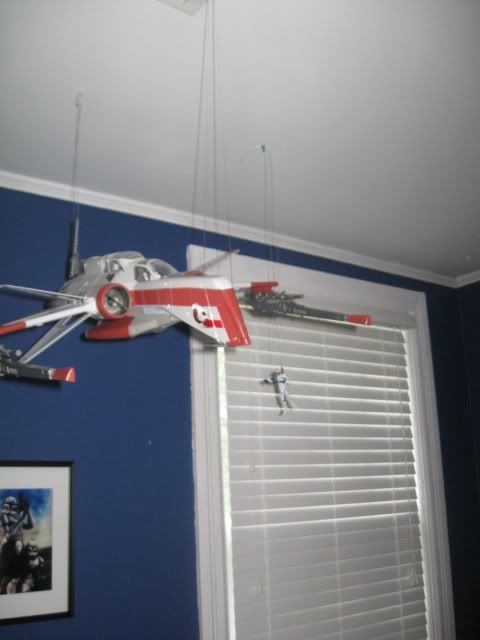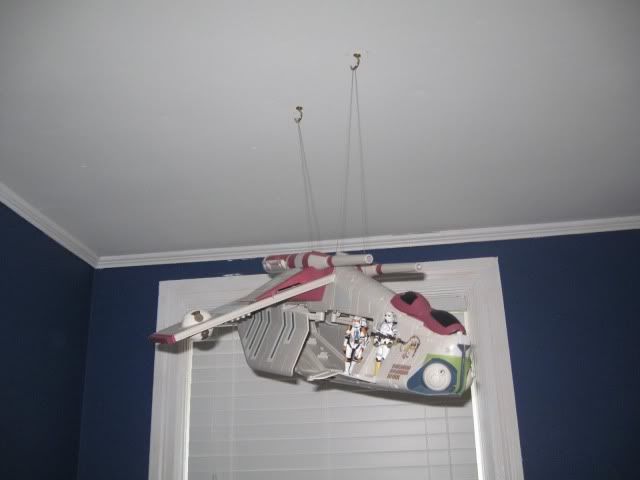 There are other pictures of the Webkinz organization experiment that occurred today, but I will have to save those for later! 
Filed in Defensive Gardening | One response so far
One Response to "It was the niece's birthday extravaganza weekend – so what else could be important?"
Marlena

on 19 Sep 2010 at 7:51 am

1

That cake is awesome. Good job. Had a hard time seeing the pic on my phone but I knew I could find it here! Looks great. You are such a great aunt to the kids! I know they love you a lot!