Posted by Ellis on Sunday, July 4th, 2010
I'm just packing it in on the garden this year. I mean, really! It's embarrassing. The construction workers now seem to be taking pity on us and our pathetic garden and are bringing like giant bushels of tomatoes from their gardens with buckets full of okra since ours is so pathetic. It's embarrassing. Damn. I don't know what the problem is because we have not had this problem in previous years but something has happened – probably those damn cats are peeing in the garden or something or the squirrels are – either way, Steve had better talk to his little friends and take care of this or the bb gun is going to be coming out!
They have built and painted the bookshelf/TV shelf in the nook and it's coming along: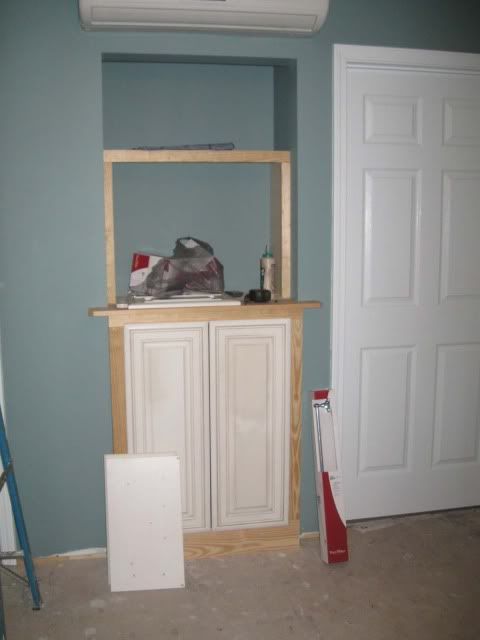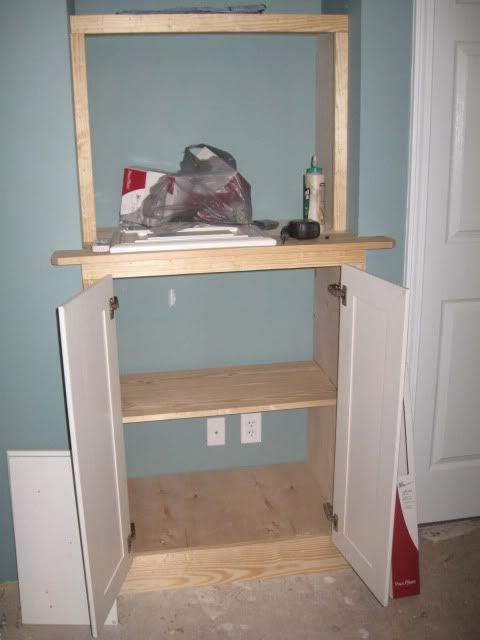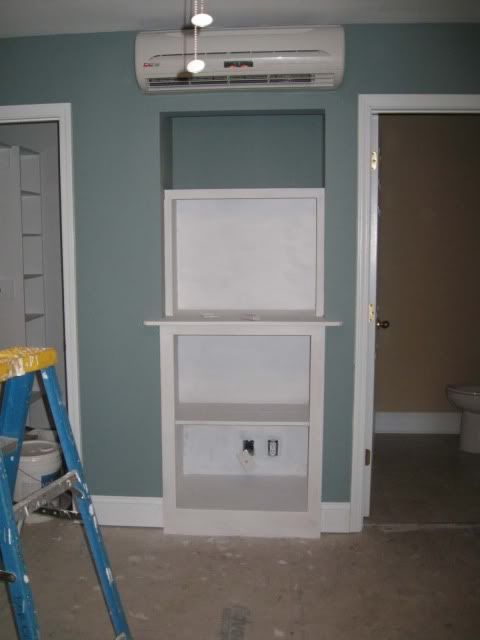 And they have put up the molding and made the old side entry door into just a doorway…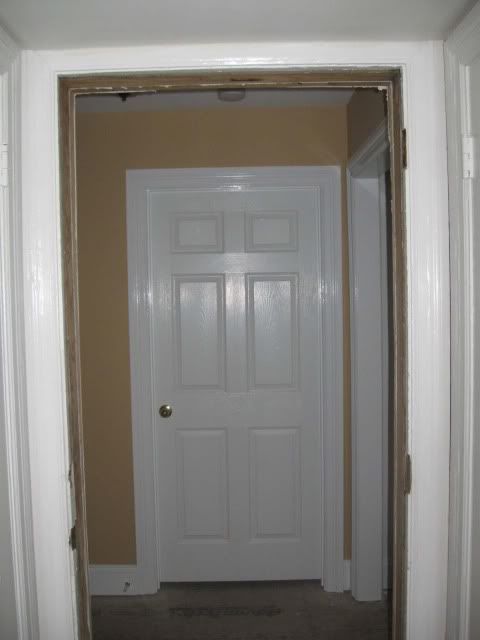 We went to the Thieves Market today. There are some pictures below. That place really does have some neat stuff – a lot of antique dealers have stalls there, I guess, but some of the stuff for sale really doesn't qualify as an antique, like this Stan from Southpark Mask:
And wow they had a big Christian book section – it was bigger than the non-fiction section – so wait, does that mean that this place is admitting that the Christian books are fiction?  Don't get mad at me – it's just an observation!:
And apparently a serial killer lives there in the market's off time: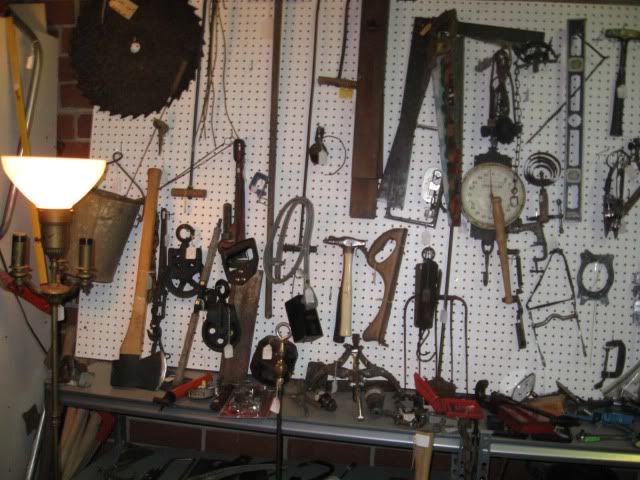 And, Mom, I really don't have anywhere to put this, but I just want it, okay?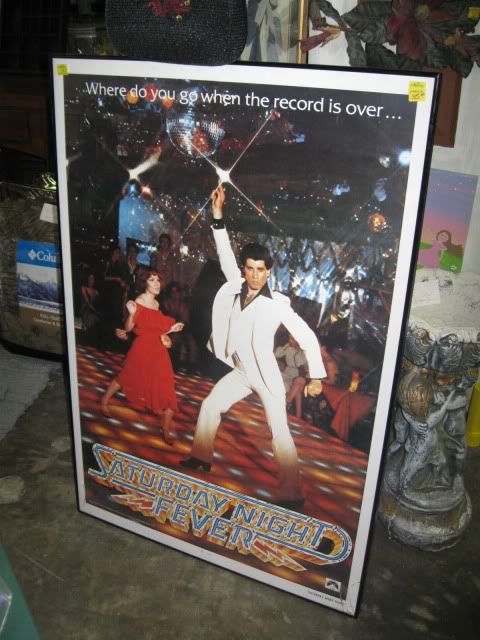 Wait – you're finally open on Mondays but closed on Monday? Man!
And ANNOUNCEMENT: The great vanilla experiment of 2010 – Florence-style – starts today. I have to say that it's Florence-style because my friend Charlotte (ask the niece about what alliteration is and she will tell you an example is shut up, Charlotte – which is rude, but still how I remember what it is so thanks Charlotte! (approx. 1983)… Anyway, I've been wanting to try this little experiment for a while but have just been over-researching it. So I finally decided to take some advice from some person I've never met and try dark rum with vanilla beans – like a bunch of them – and then to shove the experiment in a closet for a month. I'll have a taste testing event in a month and we'll see how this works out – hopefully it works. If not, then I guess I'll have "vanilla liquor" as the guy at the liquor store said. Yeah, that convo went, "Hey, I'm trying to make my own vanilla extract?" (Girl cashier snorted, rolled eyes and left – seriously) Owner or son of owner because I haven't seen the owner in a few weeks and I'm getting kind of worried but that's another story said in his accent, "You wan't to make vanilla?" I said, "No, I want to make vanilla extract and just need to buy one of those little bottles back there (along with my other purchse) of something like dark rum but not that 151 proof stuff – that's crazy." He said, "Like vanilla liquor?" I said, "No, just vanilla extract like you bake with? Like to make cookies or something?" He gave up and said, "yes." But I know he still thinks I'm making vanilla liquor. Whatever. I had to give up then!
Filed in Cooking, Defensive Gardening, Geocaching, Miscellaneous Crap, construction | Comments Off