Posted by Ellis on Friday, June 18th, 2010
We did go to the beach and it was freaking hot! 
There is a picture of the splinter the nephew got somewhere that he took out himself… Plus he wrecked his bike while trying out a trick and the niece very carefully took care of his wounds…
The construction has continued and here are the new pictures: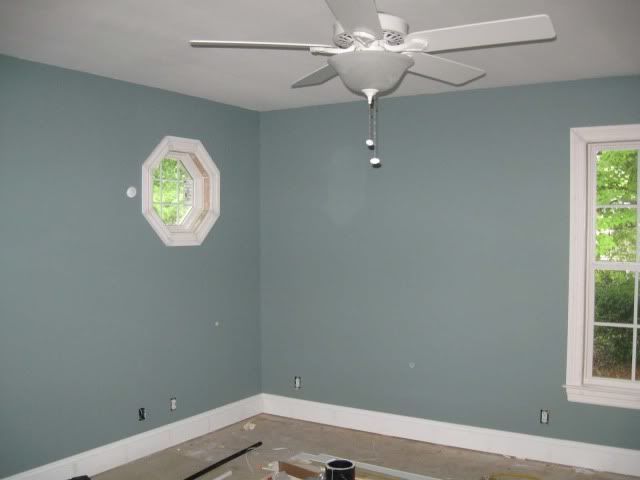 Apparently a little more to do with this light fixture?
And last but certainly not least, we tried to do a little geocaching today, but then there was a rainstorm and once again, the niece started digging up the bags in my car that are supposed to be for shopping or trash and started ripping holes in them for her rain gear: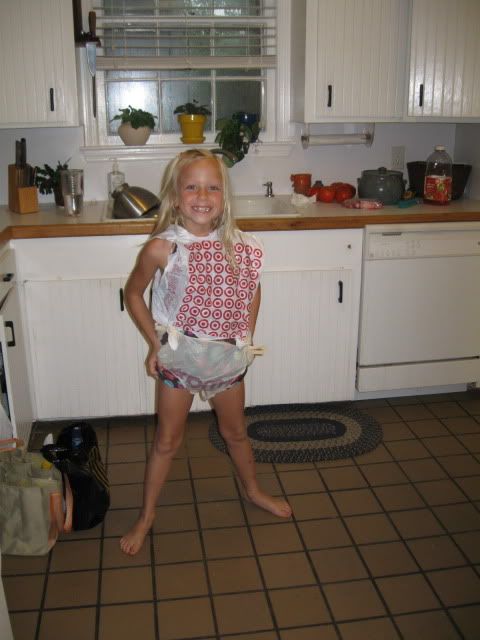 Oh – and here's my birthday cake that I made:
And really, last but not least, the niece's to-do list for the summer: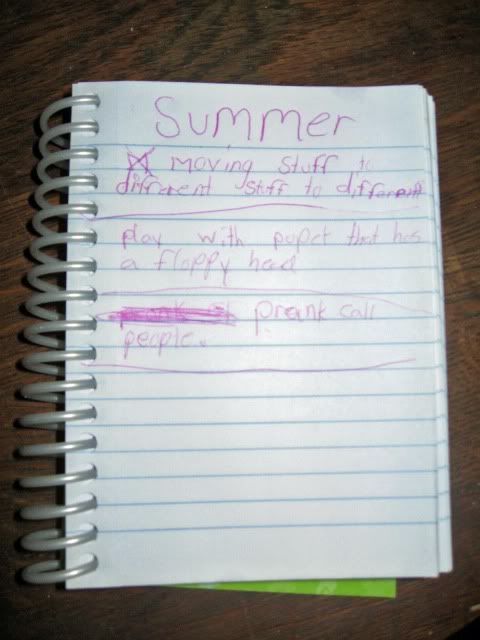 The first one is "Moving stuff to different stuff to different" – loosely translated means moving her stuff to a different room once Grandma moves into the new addition.  The second one is "play with the pupet that has a floppy head" which means that she wants to play with the marionette I bought in New Orleans way back when for the nephew to play with at my house.  The last one is "prank call people."  I don't know where she gets this stuff!!! 
Filed in Beach, Cooking, Geocaching, Kids, Vacation, construction | Comments Off