Posted by Ellis on Saturday, May 15th, 2010
For a little geocaching with the niece and nephew…  I checked the website and several new caches had been hidden around town and we can't let snakes ruin geocaching forever, right? So the first one we went to find was one out behind the baptist temple and the description said there were blackberries back there. There were lots and lots and lots of blackberries so we picked some and the kids thought that was the coolest thing ever – and the niece thought they were the best tasting things ever so that was a plus. We spent an HOUR out there picking blackberries before they even tried to find the cache, which they did eventually find.
Then we WERE going to do three more but spent so much time at the first one, only had time for a quick pass through the Sonic drive-thru for some half-price drinks and slushies and one more cache before we had to hit up the Piggly Wiggly and head home since the dough for my lemon braided bread was way over-risen and due for the next step in making the loaves. But we did find the second one at the museum (here's the niece in the funny nerd glasses she got out of the last cache – I think they really were made out of Coke bottles):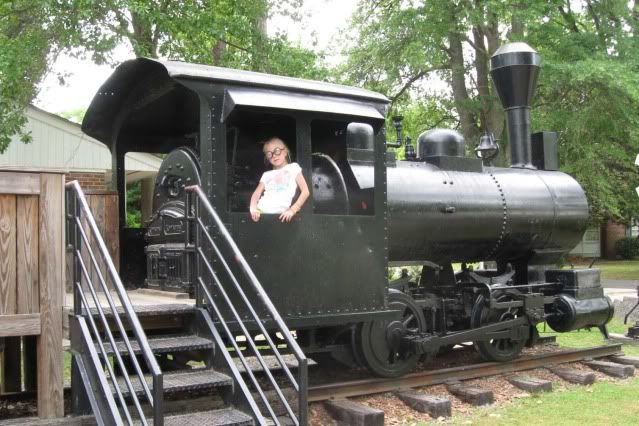 Then we made it home to finish the bread and I though we would have time to head out again for a couple of new ones that are in town, but then we had some visitors – who found a dead mole in the front yard so then we had a whole new list of things to do!
Like poking at the mole with a stick: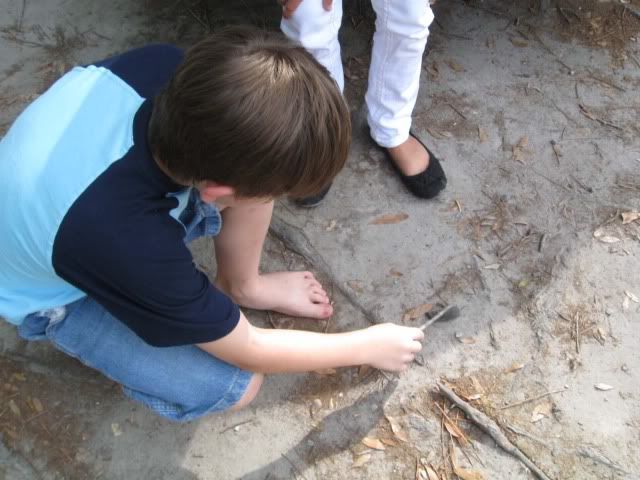 And eventually burying the mole and finishing off the bread.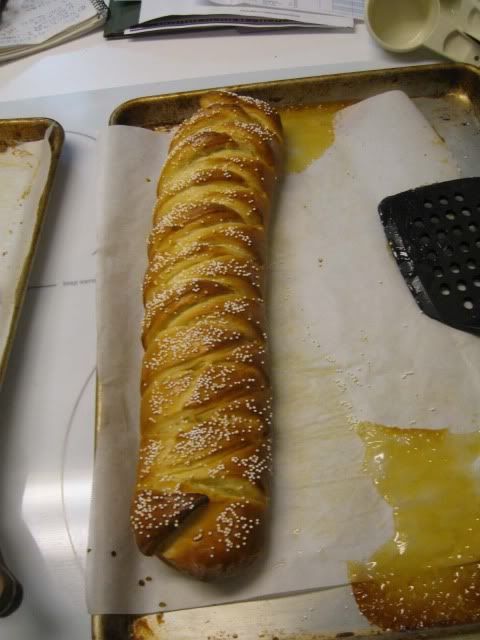 Filed in Cooking, Geocaching, Kids | Comments Off