Posted by Ellis on Tuesday, May 4th, 2010
First, the construction – really, nothing is happening but they did bring the shower and stuck it in the bathroom: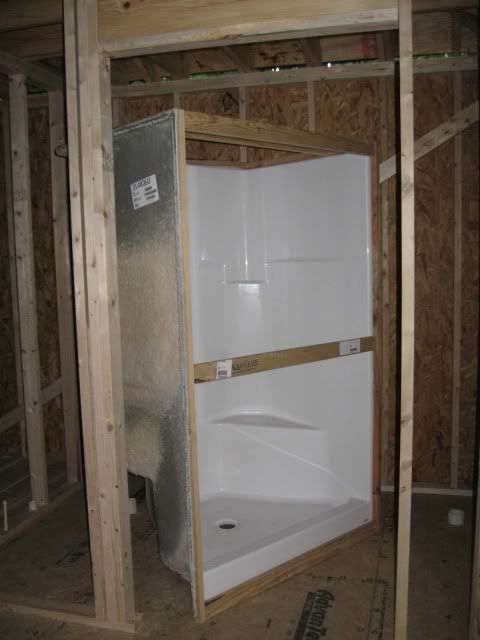 The strawberries are really coming along and I hate to say it but I'm going to have to pick them before the nephew makes it back over here!
I did make bread this weekend and am getting a little better at the presentation part: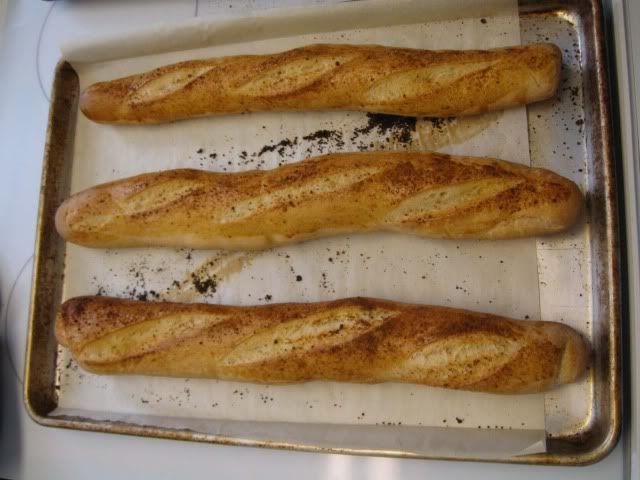 And tonight I decided that I just had to try to make my own crackers. Why? I have no idea. But I did. I made some from this recipe I found at 101 Cookbooks. It's a basic olive oil crackers recipe that uses whole wheat flour and semolina flour – and I added toppings – on some just plain salt, others just plain pepper, some just plain parmesan and others a combination. I didn't always roll them out thin enough but they are good if I do say so myself. I'll get some guinea pigs to taste them to see what they think! The author claims to use a pasta machine to roll them out – and I was toying with getting one a few months ago – and if there's more uses than just making pasta, I might be able to rationalize that purchase!
Is this thin enough?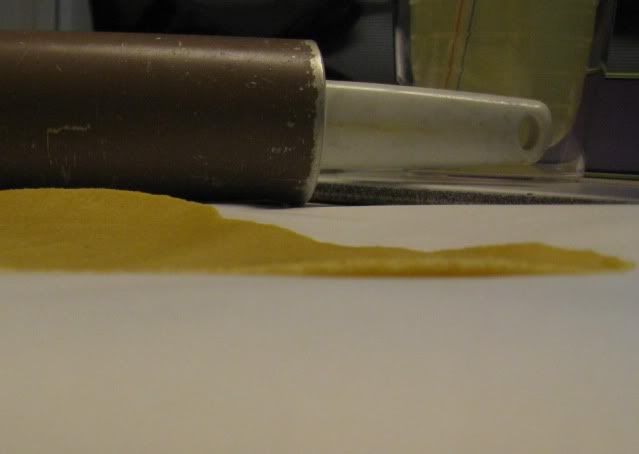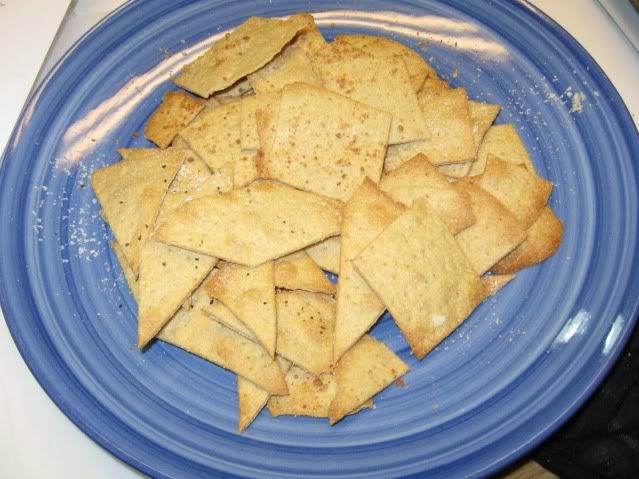 I will be making these again – and have bookmarked that website for future reference and recipes!  I will admit that not all of them are cracker crispy but most of them are, so just a little more practice is all it should take! 
Filed in Cooking, construction | Comments Off