Posted by Ellis on Monday, March 15th, 2010
I took Mom to Charlotte last week for her doctor's appointment to check on her hip.  The report was good.  Great progress, doing better than most other patients who all seem to be addicted to the pain meds by this point, and got the okay to walk around the house without the cane but was told to keep it handy just in case.  At this point, around the house at least, the biggest obstacle seems to be my almost-17-year-old blind and deaf dog who just always manages to be right under foot at the most inconvenient times!   I did email my aunt and uncle a picture of her in her X-ray clothes…  But won't post here because she just looks ridiculous and that would be kind of mean.
But on our trip to Charlotte, I of course got a speeding ticket – the first one in TEN YEARS I think – I mean really! That just pisses me off! But I did get to see a Trader Joe's for the first time and saw a really cool looking Target but we didn't go in because we do actually have a Target here.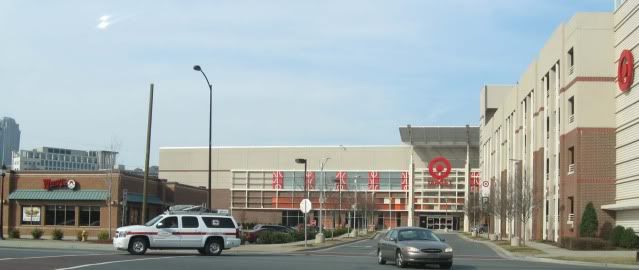 Oh, yeah, last time the niece was here, I threatened to put duck tape on her mouth to shut her up (like that would ever really happen) so to prove some crazy point to me, she put duck tape on her own mouth (but made me take it off and put it back on so I could put a mouth hole on it so she could drink her juice).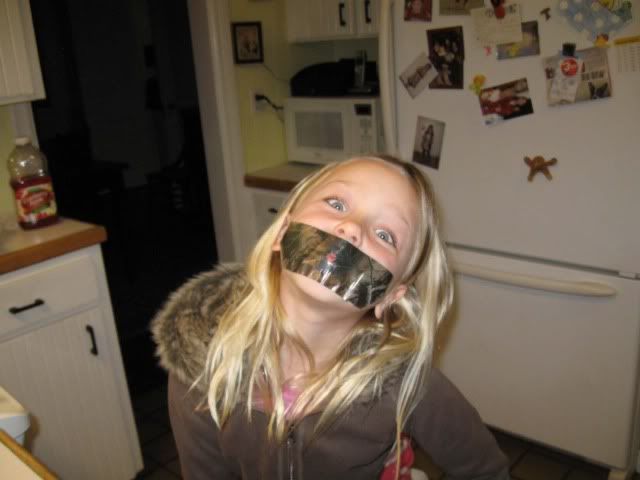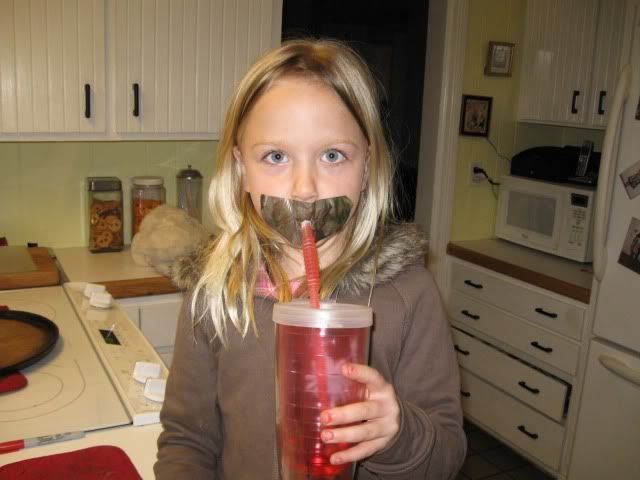 And lastly, here's a picture of the St. Patty's day cookies (and that damn cookie cutter is so big I think I have to make another batch!)
Filed in Cooking, Kids | One response so far
One Response to "The nephew's big 1-0 birthday is fast approaching plus some other stuff"
Wait… there is a Trader Joes in Charlotte now?