Posted by Ellis on Friday, March 5th, 2010
I ordered some books for Jennifer's baby and decided to order an extra copy of the Just So Stories for the niece and nephew.  Thursday night I read "The Elephant's Child" to them and the niece acts like she didn't like it but laughed an awful lot, and the nephew loved it so yes, we will be finding out how the camel got his hump next time…
Now, I will admit the niece was a little bored at the outset since she spent her time doing this:
But she eventually warmed up to the story and was fine.
So the nephew will be the big one-oh (10) on St. Patty's Day.  Since he will be at his mom's house on his birthday, I planned a big caching day plus hid his birthday present at our next to last stop (the last stop was of course for the niece's present for the nephew's birthday). 
We started off right after school – oh yeah, where the niece participated in a parade for Dr. Seuss's birthday celebration (where they told her everything about him but his real name – but I told her that) and had cat makeup on for the parade.\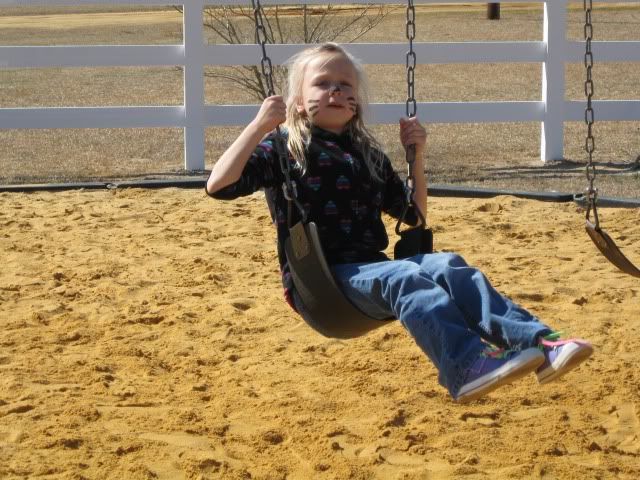 And while we were caching in the woods off of Leggs Rd we ran across lots of office furniture in a creek which was weird: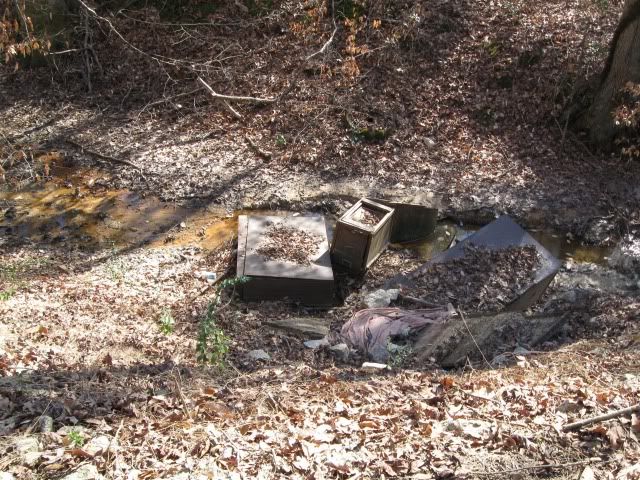 And it was even more weird since the landfill was 50 yards away. So they couldn't wait until they made it a little further to dispose of it properly? Come on!
And Oh. My. God. Kayleigh wants to work here when she grows up. Seriously. She really does.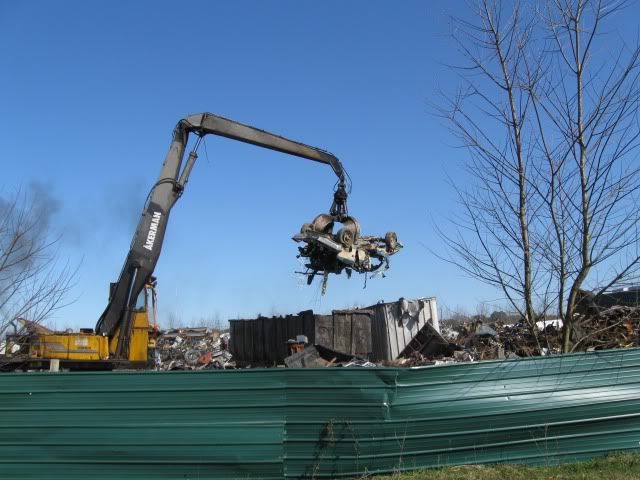 It really was cool – and both kids were amazed and hanging out of the window and sun roof to watch this guy pick up a Ford F150 truck with his giant machine and throw it in a dumpster.
Then there was a plane… And the nephew will swear to you that this plane crashed wayyyy back in the 1980s and two pilots died in the crash and then all 200 passengers died in the subsequent fire. Huh? This plane doesn't look burned. And is it big enough to hold 200 people?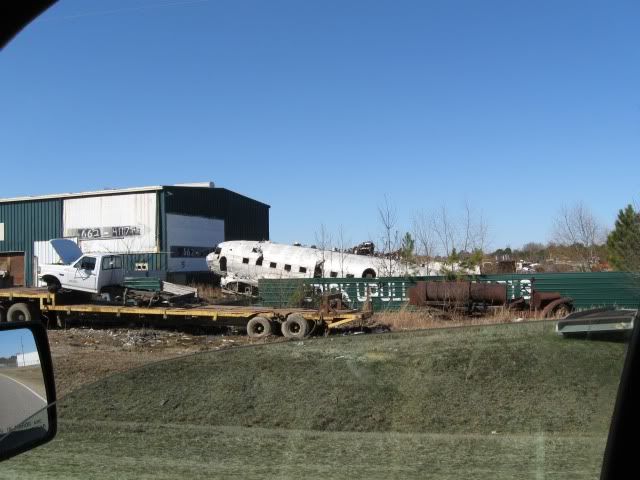 We then went to Cracker Barrel for a cache – found it and then the kids just had to play a game of checkers…
And then we headed to Papa's house for the nephew's bday cache which he finally found after some hunting: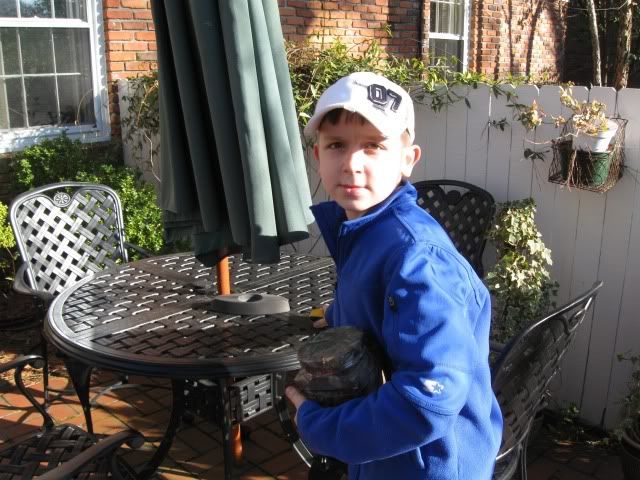 And then we got to watch him go through his loot:
And, yes, the niece did have a little cache of her own to celebrate the nephew's birthday, but there are no good pictures so we shall stop here.
Filed in Geocaching, Kids | One response so far
One Response to "We did some caching today and are working towards the nephew's big double-digit birthday!"
Amy

on 10 Mar 2010 at 3:14 pm

1

Aawwh. I loved seeing your dad in this picture with the kids. He hasn't changed too much. I hope your mom is recovering from her surgery OK.